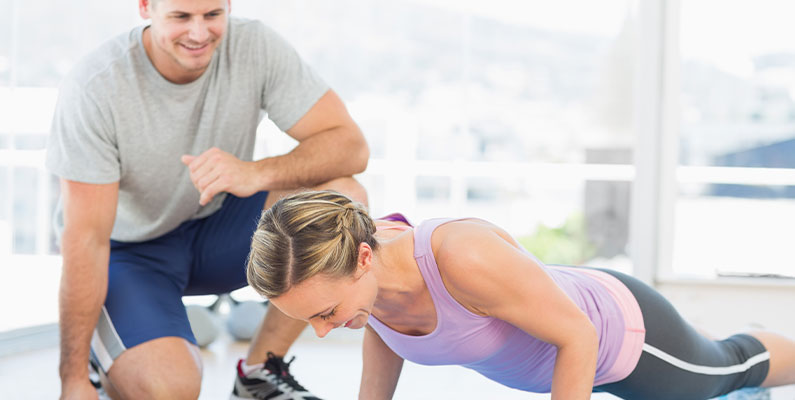 There will always be a need for professionals in exercise science. Across small businesses, resorts and hotels, hospitals, and other companies, health promotion services are increasing. This has led to an expected increase in exercise science jobs. For example, according to the Bureau of Labor Statistics, employment of athletic trainers is expected to grow 19% from 2018 to 2028. Other in-demand careers that benefit from an exercise science degree include coaching, rehabilitation, and personal training.
But how do you start utilizing your education? We have some helpful tips that can impact your future when you are seeking one of the many exercise science jobs after graduation.
5 Tips to Leveraging Your Education
Thanks to the ability to study online, you can pursue an internship or job in exercise science while you earn your degree. We have compiled some things to keep in mind while you pursue that goal in Minnesota:
Build Your Network: Networking is a crucial aspect of an internship or job search. According to Business Insider, 70% to 85% of jobs are filled without ever being advertised. This stat highlights the importance of having connections, as they can easily lead to the next step in your career. To build connections, you should take advantage of LinkedIn and social networks. You can also connect with friends and family members, the staff at Concordia University, St. Paul, and other resources to expand your network. Proactively nurture and grow your network to see the results.
Consider Internships: An internship can give you valuable experience for your résumé, enhance your network, and lead to a rewarding career. It can also allow you to "try out" certain careers in the dynamic exercise science industry if you're unsure of which profession to pursue. There are plenty of internship opportunities across the state that will help you grow your career.
Look at Gyms and Companies: Looking for a job? There is no shortage of gyms, clubs, and companies across Minnesota that might be hiring for your specialty. For example, Life Time has 28 clubs in Minnesota. Look at the websites of local organizations to find an exciting career opportunity for you.
Join a Professional Association: With a professional association, you can gain access to a job and internship opportunities, a way to grow your network, and other paths to advance your career. For example, if you are interested in personal training, you could join the National Exercise Trainers Association (NETA), which is based in Minneapolis. Finding the appropriate professional association represents a natural and rewarding step for your career.
Watch the Job Sites: From local resources such as City of Minneapolis Jobs to the array of national sites such as Indeed, Monster, and CareerBuilder, job websites will help you target postings in your career and geographical area. Bookmark your favorites, set up alerts, and follow through on job opportunities that fit your interests and needs.
Take the Next Step Toward an Exercise Science Job
To put you on the right path toward a career in exercise science, pursue a bachelor's or master's degree in the field. At Concordia University, St. Paul, our fully online Bachelor of Arts in Exercise Science prepares you for careers such as a coach, athletic trainer, personal trainer, or sports nutritionist. You can attend classes on your own schedule and study when it's most convenient. If you already have a bachelor's degree — or would like to enhance your career opportunities — you can take a look at our fully online Master of Arts in Exercise Science degree.
Recommended Articles
View All