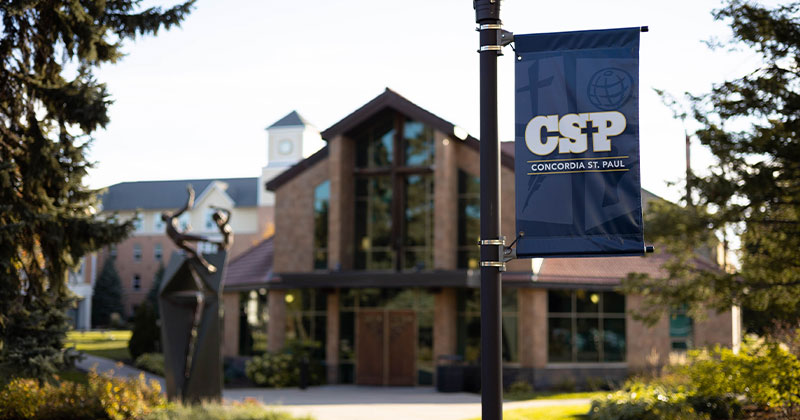 About Concordia University, St. Paul
At Concordia University, St. Paul, we deliver a learning experience that helps you make your goals happen by offering affordable, flexible online programs with a student-centered approach that fosters a supportive and energetic environment. Students across the country – and globe – have taken advantage of our online programs.
"CSP has taught me so much. Specifically about my options with the degree that I am pursuing. It taught me about applying for jobs, interviews, and even how to search for my dream job." 

– clint mullen, BS in exercise science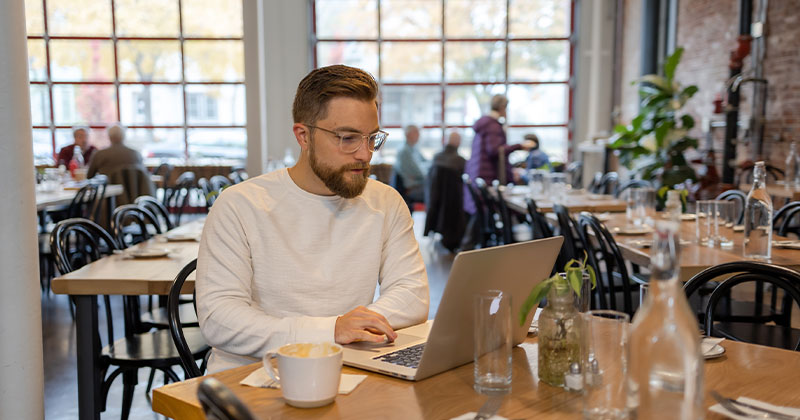 Why Choose Concordia University, St. Paul
Concordia University, St. Paul welcomes a diverse student body and enables students to grow academically, spiritually, and interpersonally. The sense of community at Concordia University, St. Paul – whether on campus or online – makes students feel like part of the Concordia family when they enroll in one of our programs. We encourage students to explore their interests, engage with professors and peers, and achieve their goals through academic success.
Request More Information
By filling out the form, you'll:
Gain access to a dedicated enrollment counselor who is ready to answer all of your questions.
Take one more step towards achieving your career goals.
Fill out the form to receive more information!
Accreditation
Concordia University, St. Paul is accredited by the Higher Learning Commission and is a member of the North Central Association. Concordia University, St. Paul has been accredited since 1967, with reaccreditation given in 2018.
Verify Status Here
Recognition
Fast Facts
95% of CSP grads receive job offers within one year of graduation. (First Destinations survey administered by Concordia University, St. Paul)
44%: CSP graduates earn 44% more than the national average. (collegescorecard.ed.gov)
745 online students graduated from Summer 2018 to Spring 2019.
37: Online graduates at CSP live in 37 countries. The furthest locations were Germany (graduate) and Iran (undergraduate).
#16: Ranked #16 Best Colleges in Minnesota by Salary Potential. (College Salary Report by PayScale)
14 enrollment increases in the past 15 years for an overall increase of 3,500 students.
9 consecutive fall semesters of record enrollment growth.
"All my professors are awesome. And I'm very impressed with their level of professionalism, courtesy, kindness, compassion and intellect. I'm impressed with how much I'm learning, and thrilled about how much I have yet to learn."

– Tanja Taff-Morello, online MBA in Health Care Management, Rochester, MN, Liaison at Mayo Clinic
The mission of Concordia University, St. Paul, a university of The Lutheran Church — Missouri Synod, is to prepare students for thoughtful and informed living, for dedicated service to God and humanity, for enlightened care of God's creation, all within the context of the Christian Gospel.
Our Values
Concordia's online programs are based on many values.
"I can honestly say everyone I've worked with at CSP has been excellent. That's something I'm seeing as a common theme for all of Concordia: The teachers care and they want to help you get there. We're kind of a family throughout the whole thing, called in from different areas from around the U.S."

– Halli Gustafson, online MBA, Minneapolis, MN, Assistant Store Manager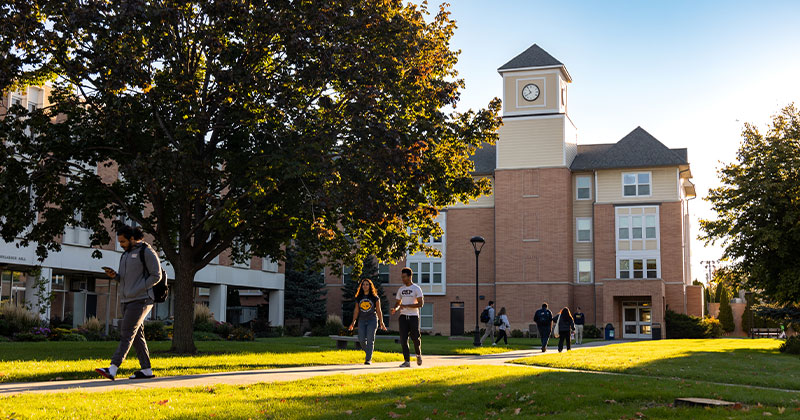 Our History
Concordia University, St. Paul was founded in 1893 as a Christian liberal arts university dedicated to providing students with an exceptional education to prepare them for successful careers and meaningful lives. We have remained focused on that mission for over 100 years. Concordia University, St. Paul is a school that stands out for its character, values, and academic strength.
Concordia University continues to grow to meet the needs of students, the church, and the community, while at the same time holding steadfast its historical values and mission.