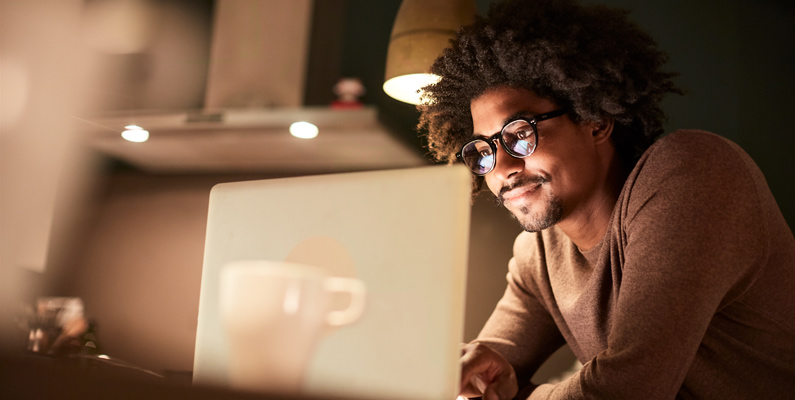 For busy people trying to juggle work and family obligations, the thought of getting a college education may feel overwhelming or even unattainable. But more and more students are finding peace of mind in the knowledge that this problem has a viable solution: online learning.
"Online education isn't only for folks who are super well-versed in technology or got straight As when they were in previous programs; it's not even just for those who have prior experience with college," says Corey Long, Associate Director of Retention, who works with the advising team at Concordia University, St. Paul and has served in the higher education field for the past seven years. "We can definitely work with and support any student."
Long's considerable experience in the online learning space has given her a lot of insight into how to be successful as an online student. Below, we share some of this wisdom, covering the strategies, techniques, tips, and traits that can aid prospective college learners in their goal to not only survive online classes, but to excel in them.
What Are the Keys to Online Success?
Being Proficient in Basic Computer Skills
While one need not be an IT wiz to thrive in online schooling, it does help to have some experience and familiarity with technology. Long explains that it's not necessary to know the ins and outs of a specific learning management system (LMS), but it's useful to know the basics of using a computer and internet-based programs and tools, as well as to be able to follow directions well.
Using Resources and Asking for Help
Another part of knowing how to be successful as an online student is actively using available resources, including tech support, advisors, and instructors. "Online learning can feel really isolating sometimes," Long notes. "We often see that the learners who need the most assistance aren't asking for it, even though it's available. It's crucial not to get lost in the abyss, so to speak, and instead, reach out and ask for help. There are all kinds of resources here for students."
If scholars don't understand an assignment, they should tell their professors and ask for clarity. If they need more intensive help, tutoring is accessible. Perhaps they're unsure of a policy — they ought to ask their advisor for an explanation.
In all of these cases, in addition to allowing students to get the support they need, the interaction with other people will allow them to feel a greater sense of community and know that they're not alone on their journey.
Forming Study Groups
If online learners want to find study buddies, they'd be wise to reach out to their peers in their classes and schedule some time to work together. "I've even heard of students who live in the same city meeting in person to study once a week," Long reports. "The fact that it's online school doesn't mean there aren't ways for students to physically gather, especially if they live in or near the city where their college's campus is located. And, as we know from our research, that tends to be the case."
Like interacting with instructors, tutors, and advisors — but typically, to an even greater degree — being part of a study group lets students feel that they belong to a community. When they can meet their fellow learners in person, even just occasionally, that feeling grows stronger.
Having a Good Support System
"School is going to take up a lot of time for a student," Long says. "One class can be anywhere from 10 – 20 hours a week, so you've gotta have folks that can give you the space and time you need. If you've got a big family, have them give you a couple hours a day for you to do school work. Friends can help support you as well, if you need to talk through a tricky assignment or you need someone to bring you food during the week."
All of that can make a big difference in a college student's studies. Everyone needs support from time to time; humbly recognizing that and then putting said support to productive use is among the most successful online learning strategies one can employ.
Preparing Effectively for Classes
The importance of physical and mental readiness cannot be overstated in an examination of how to be successful as an online student. "Making sure to do prep work before classes start can help a lot," Long adds. "Getting all textbooks ordered a minimum of two weeks before classes start, or earlier if possible, is best. Students should also make sure to register for courses as soon as possible, so they're not stuck scrambling to sign up. And then, a week before classes start, it's a good idea to log in, take a look at the syllabus, and get a sense of what each class is going to look like."
Long also strongly recommends that students talk with a financial aid planner well ahead of time to ensure they have all of their billing pieces set up. By taking care of all of these things in advance, students won't have to rush to do them when the term starts; instead, they'll just be able to focus on their classes.
Being Self-Motivated
Discipline, drive, and the willingness to hold oneself accountable are standout characteristics of a person who understands how to be successful as an online student. "Folks who are pretty self-motivated and don't necessarily need to be told what to do all the time are well-suited to online learning," Long states. "It's pretty self-paced and asynchronous most of the time. So, being able to take a syllabus, build your own study schedule, set intermediary goals, and work towards completing assignments can really help you avoid the problem of getting to the last minute and still having a lot left to do."
When it comes to successful online learning strategies, there's arguably nothing more crucial than staying inspired by remembering the reasons why one is working hard to complete an online learning program. It may be to earn a big promotion at the office, land a better job at a different company, transition to a new career altogether, or show one's children how to follow through and persevere in the pursuit of their goals and dreams.
Getting an education is a big investment of time and effort, so being able to mentally return to that "why" will help significantly. "That's what we on the advising team like to do in our first conversations with students," Long says. "We dig into why they're going back to school, so that, when times get tough and they're buried in tests and assignments, we can remind them."
Developing a Growth-Oriented Mindset
Online education is a process, and it takes time to become at ease with it. So, having the right mentality regarding that is another one of the most successful online learning strategies. "Students need to be okay with being a little uncomfortable at the beginning, knowing that learning is a skill and that it takes a little time to flex those mental muscles and get used to the routine. So, understanding that a greater level of comfort will come and just being willing to stick with their studies are keys to success."
Especially if people haven't been in school for 10 or 15 years, which is often the case with online learners, nervousness is quite common in the beginning. But as long as they are open to taking advice, adapting as they learn, and sometimes adjusting their expectations, they will benefit greatly from the growth they experience in the educational process.
Planning and Managing Time Well
One of the most important parts of how to be successful as an online student is knowing how much time one has available to devote to one's studies — and how to efficiently divide up and manage that time.
"It's helpful for students to have a good understanding of what they will have going on in their lives for the two to three years in their programs," Long explains. "It's hard to plan that far out. But having a sense of how busy they're going to be and how long it's going to take to get all their schoolwork done is good; that will allow them to strike that balance between taking a full course load all at once or doing it a little more slowly and spacing it out.
And that's part of the beauty of online learning: students can sometimes have that flexibility. Maybe when they start out, they have the time to do two courses at once; then life happens, and they can adjust their schedules to decrease the number of classes, take a break, or do whatever they need to in order to fit what they have going on outside of school."
In some online education programs, the curriculum is set, and students follow it and take all the same classes in order as part of a cohort. However, there are other programs that afford learners more freedom of choice in terms of which courses they take at which time. In these cases, one of the other successful online learning strategies is planning one's schedule in the proper way to end up with the right mix of general education and major requirements each semester. That way, students ensure that they are keeping track of and meeting all of the criteria for their programs, while keeping their workload manageable.
Experimenting With Various Techniques
"Different study methods are going to work well for different students," Long states. "One person might do really well taking lots of handwritten notes and re-watching full lectures, while another might do better just listening and reading in spurts of 10 minutes here and there as they're absorbing information."
She recommends that learners try out a few things and see what works best for them personally. And if they're struggling, they should talk to their instructors and explain that they have experimented with those techniques or strategies, but they're still not grasping the material. Then, their teachers can either assist them in using those methods more effectively or suggest alternate methods that may be more conducive to their understanding, based on the teachers' experience in seeing what has worked for other students in the past.
Studying in a Dedicated Space
No discussion of successful online learning strategies would be complete without a mention of the benefit of creating a space designated specifically for studying. "Even if it's just a corner in a room where a student has their desk, books, and notes, it really helps to have that space to get in the zone," says Long. "It makes sure that their brain is in schoolwork mode whenever they are in that spot."
Having headphones, especially if they're noise-canceling, is a great way to drown out distractions and stay focused. For students who live in studios or one-bedroom apartments, it might be best to set up a portable standing divider to keep their eyes from straying towards the television or other visual distractions during study time.
Celebrating Small Victories
"Earning a college degree requires spending a big chunk of time concentrated on that work," Long remarks. "If a student is just focused on graduation as their goal, that's going to feel really far away, so it's important to celebrate the little wins along the way, too." The first paper, first test, and first course finished are all great little milestones to recognize. Doing so will enable learners to feel a continual sense of pride in their achievements throughout the duration of their studies, which will help motivate them during challenging times.
Taking Care of Oneself
In her own college experience, after a couple of years, Long learned that it was really important to schedule non-school time as well. "Even if it was just two hours to sit and read a book for fun, or veg out and watch Netflix, giving myself those little self-care breaks was critical." She advises that all online students do the same to avoid getting burnt out from hard work and stress.
Long also instituted a rule for herself that every learner can probably get behind: "I had a strict 'no-homework Friday' policy. So, the rest of the week was a lot more school, and after I finished classes on Friday, that was my evening to do whatever I wanted." It also extends the weekends, which is never a bad thing.
Ready to Succeed as an Online College Student?
If you're prepared to take the next step, explore Concordia University, St. Paul's online programs. With associate, bachelor's, master's, and doctoral degrees as well as certificates available in various fields, CSP has an option to suit you, wherever you are in your journey.
For more information on how to be a successful online student, explore our related Online Learning Guide.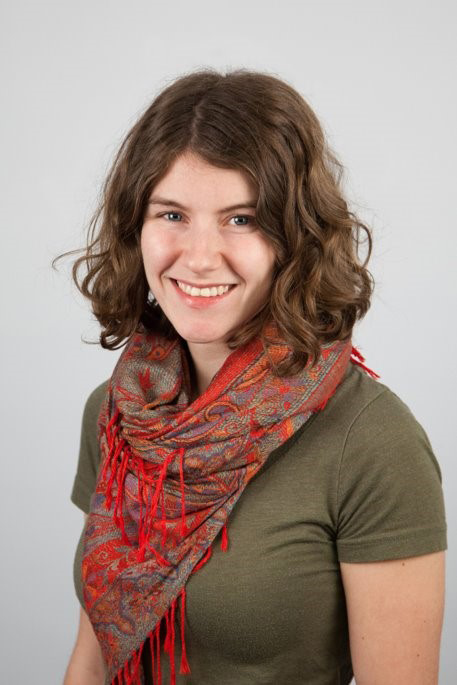 About Corey Long
Corey Long manages the online academic advising team at Concordia University, St. Paul. She graduated with degrees in history and political science from the University of Louisville and has worked in higher education for over seven years. Prior to entering this field, Corey worked in the nonprofit realm, focusing on the areas of youth development and immigrant and refugee education.
Through direct work with students at all levels, she has gained a strong understanding of academic advising, student interaction, and engagement, and the role education can play in improving lives. Her passion for continuous learning and development stands at the forefront of her day-to-day work with students.
Recommended Articles
View All