Entry Level to Executive: An HR Career Path Guide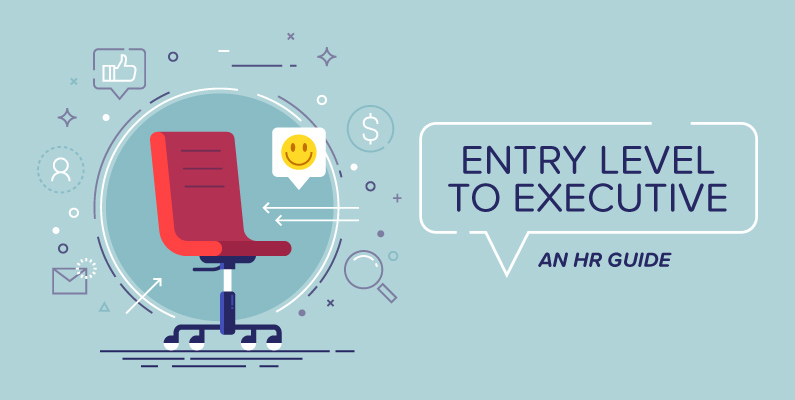 What is Human Resources?
Human resources (HR) is simply a function in organizations designed to maximize employee performance in relationship to the employer's strategic objectives. The field is a strategic and coherent approach to managing an organization's most valued assets — the people who work there.
According to the European Journal of Business and Management, the roots of HR can be traced to prehistoric times, when consistent methods for the selection of tribal leaders involved safety and health considerations. From 2000 to 1500 B.C., the Chinese used employee screening techniques, and the Greeks used an apprentice system to select and train individuals for jobs.
The beginnings of modern HR developed in the 1700s when the Industrial Revolution took place. Cottage industries were replaced by large factories, creating an influx of immigrant workers. That helped create sizable workforce populations that contributed to themes like personnel functions for keeping worker records and the rise of middle-level supervisors. Power-driven equipment and improved production systems allowed products to be manufactured more cheaply than before, and monotonous, unhealthy, and hazardous jobs resulted. A clear division between management and the working class led to trade unions that fought for workers' rights.
In the early 1900s, governments in the United States and the United Kingdom became involved in work systems. They passed laws regulating work for women and children, establishing minimum wages for male labor, and protecting workers from hazardous working conditions. Management theorists began examining the nature of work and work systems, drawing on current psychological and sociological research.
Those theories and research led to today's HR practices. From the mid-1900s and into present day, several factors and themes emerged — such as collective bargaining and employment laws, computerization, employee benefits, automation, and globalization — forming the current state of HR.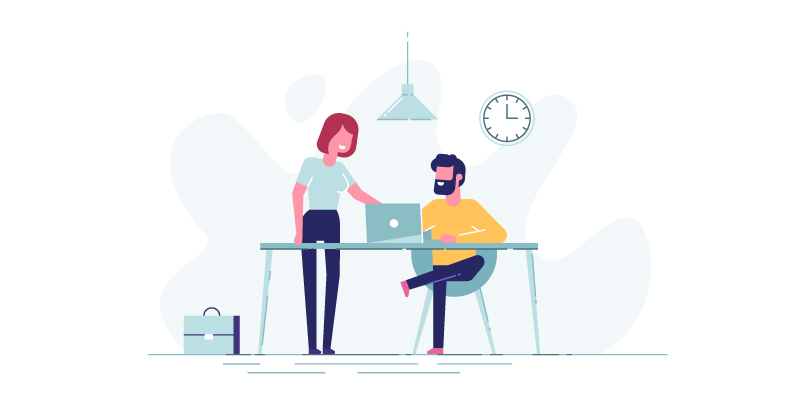 Why is Human Resources a Good Career Choice?
HR presents a compelling case as a career choice. Entry-level positions typically start at $40,000 to $50,000, with high-level titles nearing and exceeding the six-digit mark. Job outlook is attractive, as well. Despite the integration of technology that can automate some low-level HR functions, the Bureau of Labor Statistics reports that the employment of HR specialists is projected to grow 5% through 2028, and HR managers by 7% over the same period.
HR truly shines as a career when considering its intangibles; HR professionals get to have a real impact on workers. From finding top talent and training new hires to solving organizational issues, these professionals meet a fundamental need. A well- or poorly-run HR department can make or break a company.
The "human" part of HR is not to be underestimated. HR workers interact with an organization's employees to help them sort out issues with managers, receive benefits for a new child, and progress their careers so they can experience occupational growth and better provide for their families. Plenty of HR positions involve these sorts of scenarios, and no two days are the same.
Advance your career with Concordia University St. Paul
Advance your career in Business
It's also important to note, as the following section covers, the sheer variety of positions in this field. There are general HR roles, titles involving specialization (like benefits or training), and managerial- and executive-level jobs. HR is one field that includes several types of professionals with different skills and job descriptions.
Why is HR such a great career choice? HR is an in-demand, potentially lucrative, and dynamic field that offers a wide range of positions, responsibilities, and opportunities to truly impact people's lives. Answering the question from the organizational perspective is also convincing. The statistics and research demonstrate why companies absolutely need a strong HR department with skilled, caring professionals.
Only 15% of employees worldwide are engaged in their jobs, according to Gallup. Another survey found that 32% of workers ages 18 to 35 said they can see themselves leaving their job within a year. One way to prevent employee turnover is hiring the right people. The Harvard Business Review estimated that as much as 80% of turnover is due to bad hiring decisions.
The results of ineffective hiring are costly. Research from the Society for Human Resource Management suggests that direct replacement costs can reach 50 to 60% of an employee's annual salary, with total costs ranging from 90 to 200 percent of annual salary. Arguably, the costs can add up even more, as overall employee morale and productivity can be impacted by high turnover rates. On the other hand, happiness at work can lead to a 12% spike in productivity. Companies that invest in employee support and satisfaction can enhance happiness; Companies that invest in employee support and satisfaction can enhance happiness; Google's employee satisfaction rates rose 37% as a result of those initiatives.
Skilled HR professionals are needed to reverse the problematic trends surrounding employee engagement and turnover.
Download the HR Guide
HR Career Path
The size and structure of a company can create several different job titles and a wide range of responsibilities for HR positions. Here are some of the most common HR careers, using real-time salary information from PayScale at time of publication.
An HR assistant helps facilitate various HR processes. The professional typically completes administrative paperwork for new hires, termination, benefits, and other workplace programs. Another common role is helping solve workplace issues regarding wages, overtime rules, absences, and other day-to-day operations. Other responsibilities include organizing company events, sending reminders, overseeing employment verification, and helping other HR professionals.
This entry-level position typically requires a bachelor's degree.
An HR specialist focuses on one specific task or role within the department. For instance, the individual may work exclusively on payroll, benefits, training, and hiring for the company. Other responsibilities may be involved, such as assisting with daily operations of the HR department, along with helping out in other areas from time to time.
Strong teamwork skills are needed to work with upper management and staff members. Computer skills, such as proficiency in Microsoft Word and Excel, will help with the typical office work required in HR departments. A bachelor's degree is often required for this role.
An HR generalist performs a wide range of duties in the department. Responsibilities often include payroll, benefits, training, and hiring. The generalist may also review company policies and help suggest changes.
Skills and educational requirements are similar to HR specialist positions.
An HR manager oversees policies, procedures, and compliance relating to employees in an organization. The manager ensures that activities comply with local, state, and federal laws, including topics and policies like insurance programs, flexible work programs, parental leave, open enrollment programs, and vacation and sick leave.
The HR manager is active in the daily operations of the department. Strategic elements such as business planning and budget development are also typical responsibilities for this role.
Excellent leadership, multitasking, and problem-solving skills are needed to thrive as an HR manager. A bachelor's degree is the minimum educational requirement.
An HR director can have a large number of roles depending on the organization. In larger companies, a director may head up several departments and hire managers to oversee them. At smaller companies, the HR director may act alone and could even serve informally as the HR manager.
The HR director is more of a strategic partner, working as proponents for the company and its employees. Duties may involve the day-to-day problems and complaints surrounding employees, their benefits, payroll issues, and paperwork. Other duties often include ensuring that programs comply with professional standards and laws, overseeing staff operations, and being in charge of recruiting, training, compensation, team building, and leadership.
Interpersonal, managerial, organizational, and computer skills are all important. A bachelor's degree is the minimum educational requirement, and a master's degree may be needed for high level positions.
A CHRO is an administrative role that typically reports to the chief executive officer and senior staff. Tasked with supervising all HR administration for the company, the CHRO is responsible for HR practices and regulations, proposing changes to senior management, and generally ensuring that the company has the necessary workforce to meet all business needs and goals.
One particular focus for the CHRO is staff development and retention. Programs and initiatives to train, assign proper management personnel, and give performance-based bonuses can help enhance the organization's staff. The CHRO continually assesses those types of initiatives and the general performance of personnel under the supervision of the officer. Ensuring that employee morale is high and determining any causes for low morale are primary aspects of cultivating a satisfied, engaged, and, as a result, a productive workforce.
Around eight to 10 years of experience supervising HR staff is a typical requirement for the CHRO position. A bachelor's degree is the minimum educational requirement; many employers prefer a master's degree.
Start or Enhance Your HR Career
Concordia, St. Paul's online Bachelor of Arts in Human Resource Management and online Master of Arts in Human Resource Management can help you achieve your goals in this desirable career field. Enjoy small class sizes with a personal learning environment geared toward your success, where you'll learn from knowledgeable faculty who have industry experience. Get started with CSP today.