B.A. in Human Resource Management
Get results with the right people and systems
Run a Successful HR Department
Faster Than Average Job Growth1
Top Pros Earn More Than $197,7202
Learn More Today
Complete the form to learn more about this program.
Duration

As few as 2 years

Cost per Credit

$420

Credit Hours

120
Program Benefits
No. 1 most affordable college in the Twin Cities
Now accepting applications – no app fee
Free transfer credit evaluation (may lower program duration)
Scholarships, financial aid and payment plans
Your B.A. in Human Resources opens the door to a fast-growing, high salary career field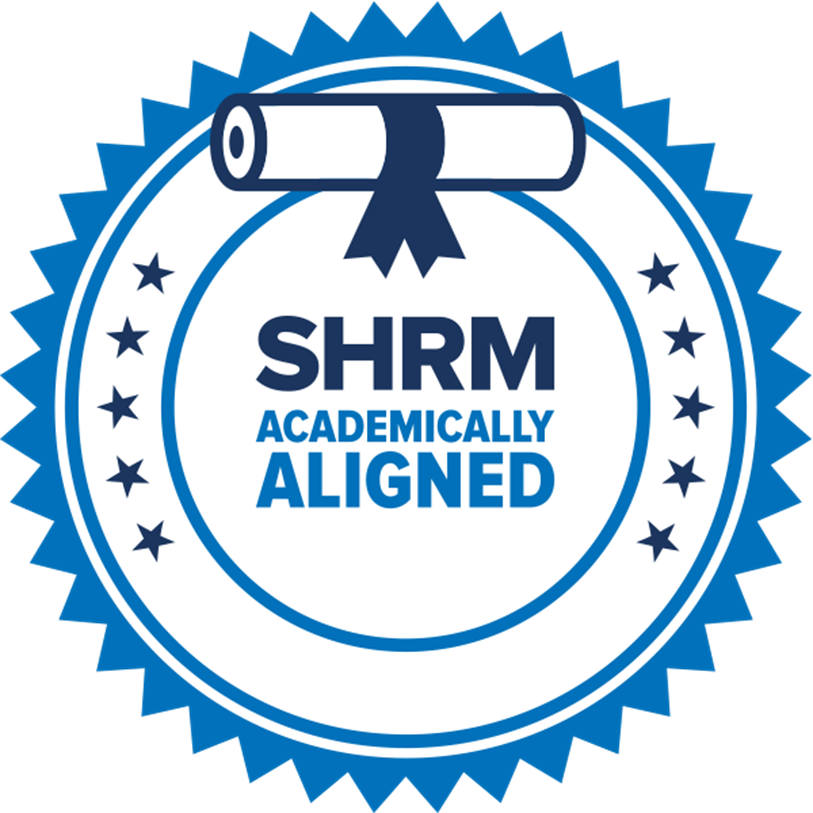 CSP Global's Human Resource Management degree is aligned with the Society for Human Resource Management (SHRM). A trusted, successful program for busy adult learners, this HR degree will prepare you to become a strategic, organizational leader in any business.
Learn all the marketing principles, finance and human resources strategies and plans to succeed, using a flexible, online format. Sum up your learning with an HR plan that gives you an opportunity to practice real-world solutions to business problems and enlist stakeholder buy-in.
From start to finish, CSP Global's academic team will support you with transfer credits, scholarships, and convenient payment plans.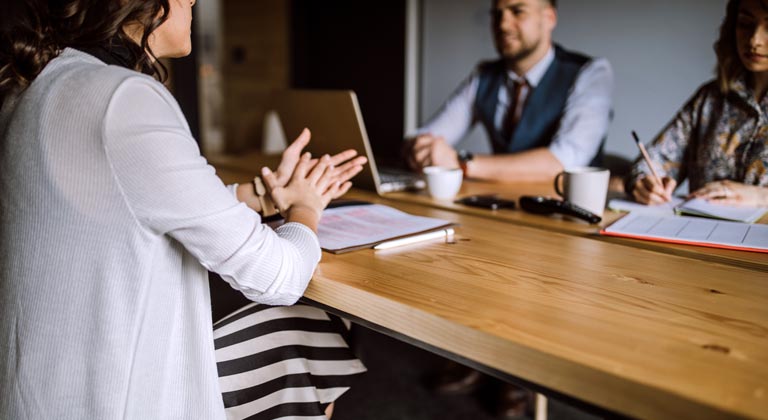 Curriculum
The HR management degree provides a liberal arts perspective through an accelerated General Education core, plus 39 credit hours in the major.
You'll study employment law, recruitment, strategic compensation systems, organizational development, and strategic human resources. With a curriculum designed to provide a well-rounded foundation, the human resource management degree program also incorporates business law, applied accounting, finance, and business analytics. It culminates with a project developing your real-world decision-making skills as an HR professional.
Curriculum
Demonstrate strong strategic skills to help organizations reach goals through staff management.
Adapt to challenges and trends to develop effective compensation programs for employees.
Solve complex human resources issues within an organization.
Admissions Requirements
To apply for the B.A. in Human Resource Management from Concordia University, St. Paul, you'll need:
Completed online application
Submit official transcripts from your previous regionally accredited institution(s) with a minimum cumulative GPA of 2.0 based on a 4.0 system.

If you have attended a MNSCU college or university we also ask that you provide an official accompanying DARS or MnTC goal area worksheet. CSP Global accepts completed goal areas.
Transfer students with fewer than 20 college credits completed will also need to submit an official high school transcript and essay.

Additional Requirements

Access to a computer that meets CSP Global's technology requirements.
Students who do not meet initial admissions criteria may be asked to complete the academic success essay and/or provide additional documentation.
Read More About Admissions Requirements
Tuition Details
The HR degree online from CSP Global costs $420 per credit hour. You can transfer a maximum of 90 credit hours to get your total tuition down to $12,600. Convenient payment options and $2,000 partnership scholarships are also available to make your education even more affordable.
You'll have support from expert faculty members at CSP Global, who will be there to answer your questions and guide you throughout your human resource management degree program. It's yet another way that the online format mimics the experience of studying on campus.
Online programs from Concordia University, St. Paul are designed for your busy lifestyle. You can study at your convenience while taking advantage of our asynchronous programs, designed for your busy lifestyle. With our flexible cohort framework, you'll get to know your peers and faculty while engaging in unique assignments and activities. Explore the various ways that you will receive support through every stage of the online learning experience and discover tips about how to maximize your resources.
Online Experience
In addition to financing your online education with federal student aid and private loans, CSP offers online students a tuition discount (this limits eligibility for institutional scholarships). Transfer students could receive $2,000 or more through transfer partnerships and transfer student awards. CSP is also a Military Friendly® institution. An enrollment counselor and tuition planner will help you apply for financial aid.
Tuition & Aid
Frequently Asked Questions
Are you interested in one of CSP Global's programs? Get answers to the most frequently asked questions about time to completion, accreditation, tuition and fees, admissions, and more. If applicable, you can also learn more about licensure, concentrations, or specializations offered in the program. Get more information about any online program or contact an enrollment counselor at (855) 641-2525 with further questions.
Yes, you can transfer up to 90 credit hours from a regionally accredited institution toward this degree program. Our Transfer Specialists will guide you through the process.
Excluding general education requirements, the B.A. in Human Resource Management has 10 courses.
Online undergraduate programs from CSP Global are $420 per credit hour.
This program is offered either fully on campus or fully online at CSP Global.
The B.A. in Human Resource Management will have six start dates throughout the year, in January, March, May, July, September, and October.
The B.A. in Human Resource Management includes 40 credit hours plus general education requirements.
Visit our FAQ page
Sources
U.S. Bureau of Labor Statistics Human Resources Managers Occupational Outlook Handbook
"Uncovering the HR Manager Career", CSP Online, January 15, 2019