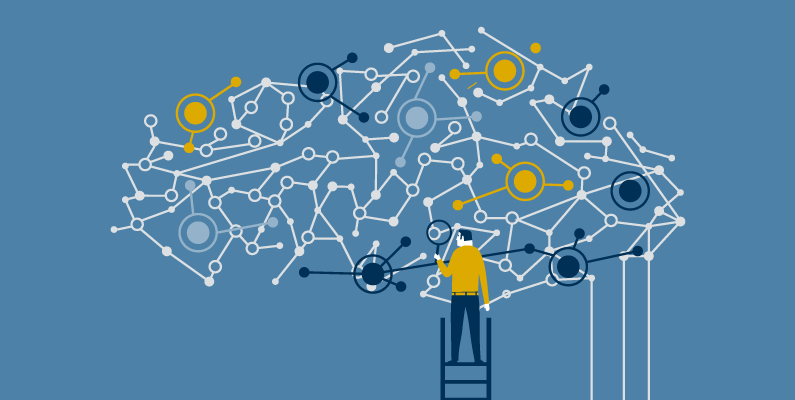 The science of psychology spans several fields. There are dozens of disciplines in psychology, such as abnormal psychology, cognitive psychology and social psychology.
But one way to view these different fields is to separate them into two types: applied vs. experimental psychology. These groups describe virtually any type of work in psychology.
The following sections explore what applied psychology is and some examples of what it covers.
What is Applied Psychology?
Applied psychology uses psychological methods and findings (experimental psychology) to solve problems of the human experience.
It is nearly impossible to develop a precise definition for applied psychology due to the sheer scope of the term. Findings are applied in fields like clinical psychology, educational psychology, forensic psychology, sports psychology and social psychology — nearly every psychological discipline. Unless the field is exclusively research-based, applied psychology is involved.
An example of the breadth of applied psychology is the non-exhaustive sample of topics deemed appropriate for the Journal of Applied Psychology, which includes:
individual differences in abilities, personality and other characteristics;
testing and personnel selection;
performance measurement and management;
training, learning and skill acquisition;
work motivation;
job attitudes, affect and emotions;
leadership;
team development, processes and effectiveness;
career development;
work–family interface;
work stress, health and well-being;
positive and negative work behaviors;
diversity and cross-cultural differences in work behavior and attitudes;
technology and work systems;
expertise and knowledge management;
creativity, innovation and adaptation;
organizational culture and climate; and
organizational design, change and interventions.
Applied Psychology and Technology
One of the biggest trends in applied psychology is in developing technology.
Smart vehicles, smart homes and other types of devices are widely available, but smart systems aren't so clever if they're too complicated to use, according to the American Psychological Association. Human factors psychologists are designing products and systems that are easier and more enjoyable to use. Work is being performed in areas like human-robot interactions, brain-machine interfaces and virtual reality systems.
Technology companies are looking for insights on human behavior, such as how people use speech recognition systems and what makes someone want to engage with a device. This has led to a new field — neuroergonomics — which applies tools and knowledge from neuroscience to design safer, smarter and more efficient human-centered systems. These systems could help prevent worker fatigue, and adapting the amount of automation depending on workers' attention levels and cognitive state.
Applied psychologists are also seeing other areas of opportunity in transportation and health care.
Research is focused on developing driver-vehicle interfaces in smart cars that are intuitive and reduce accidents. Psychologists will play a critical role in educating and training the public to use these systems, so that they are not afraid or overly confident.
In health care, the demand for psychologists has increased after the U.S. Food and Drug Administration issued a guidance in 2016 that manufacturers integrate human factors into the testing process when developing new medical devices. Psychologists are being used to enhance patient safety, from robotic surgical tools to at-home glucose monitors. Another area where psychologists are applying their research skills is in studying hospital and health care errors. They are looking for gaps in communication that lead to medical errors and devising systems that minimize such mistakes.
Pursue Your Career Goals in Psychology
Develop a greater understanding of psychology concepts and applications with Concordia, St. Paul's online bachelor's in psychology. This is a fully accredited bachelor's degree from Concordia University, St. Paul, offered online. Enjoy small class sizes with a personal learning environment geared toward your success, and learn from knowledgeable faculty who have industry experience.