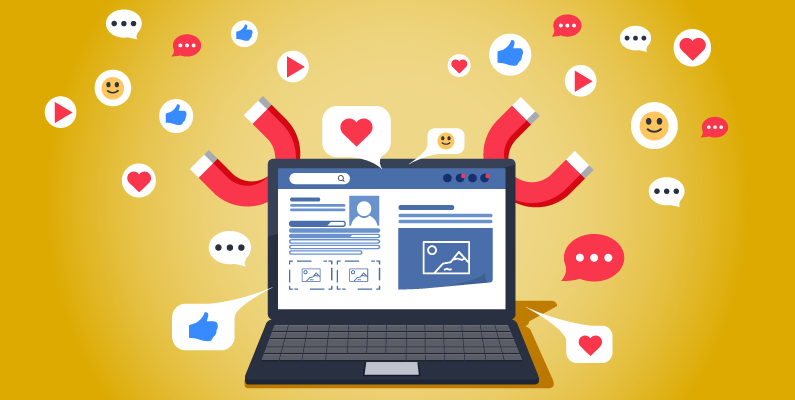 A positive reputation is critical for any business to succeed. While traditional public relations firms can provide helpful services to aid with general image management, oftentimes a brand or company needs to focus on managing its reputation in modern media.
Transparency matters to today's consumers, which means brands commonly encounter public customer reviews and feedback. This means it's vital to address any negative content quickly, and that's where a reputation manager comes in. As social media and search results have become a vital part of business success, more and more companies are turning to reputation management experts to maintain a strong online presence.
What Is Reputation Management?
Reputation managers blend public relations expertise with strong tech skills to monitor businesses' brand activity and provide a quick response to negative reviews and other feedback. As one expert told Entrepreneur, "an Online Reputation Manager works to safeguard a brand's reputation across the internet by controlling information that people can view, whether good or bad. It starts with responding to comments from dissatisfied users, ensuring that their problems are addressed at the earliest and trying to take down any information that is adversely biased towards a brand or a person."
To do this, reputation managers complete extensive SEO and keyword research to identify areas for improvement. They then create strategies to target specific channels and "suppress the influence of negative content on the brand's reputation," another expert told Entrepreneur. Once a strategy is in place, the reputation manager creates positive content and optimizes for the best results.
Reputation Management: How to Get Results
With a qualified reputation manager on board, your business can maintain an active and effective online presence. Here are just some of the ways a reputation manager can have a positive impact:
Identifying negative reviews, ratings or search results and addressing them
Understanding patterns and formulating plans to counteract the most prominent or influential negative activity
Publishing positive content to mitigate any negative connotations discovered during research
Closely monitoring a wide variety of elements that influence business reputation, including social media, review sites, search results, press releases, advertisements and more
Maintaining a healthy reputation through vigilant monitoring and planning positive content for both traditional and online outlets
Creating a culture of transparency for your business
Hiring a Reputation Manager
If your organization could benefit from the expertise of a reputation manager, the hiring process should contain a few key steps. First, you'll need to decide if you want to hire someone to work in house for your online and print reputation management needs. Depending on the size of your business, as well as factors such as industry and online presence, it may be beneficial to work with a company that specializes in reputation management rather than hire a full-time employee.
Reputation Management Vendors
This strategy is more cost effective because you build a vendor/client relationship rather than paying someone a full-time salary plus benefits. Also, you can be sure the people you are working with have years of relevant experience and the know-how to accomplish your goals. In addition, reputation management companies have access to specialized tools and resources to monitor your brand's online presence, and acquiring those tools in house can be expensive. But you should keep in mind that you may not receive the personalized support you're looking for if you choose to work with an outside vendor, as you'll be one of many clients, OnlineReputation explains.
Reputation Management Consultants
Another option is to hire someone on a consulting basis to work with your existing staff. With this approach, your organization benefits from the expertise of a trained professional while using fewer resources and developing the skills of internal employees. A consultant can teach your staff to utilize best practices in reputation management, as well as customer service and basic marketing principles as needed. This strategy is ideal if you aren't sure what your needs are when it comes to reputation management, as a consultant can identify your brand's strengths and weaknesses and recommend a course of action.
In-House Reputation Management Specialists
If you do decide to hire a full-time reputation manager, there are certain skill sets to look for, as well as past work experience. As reputation management is a relatively new field, some candidates may not have specialized experience in this area — but that doesn't mean they should be discounted. For a good starting point, OnlineReputation recommends looking for work history in community management, social media, brand management, digital marketing and public relations.
When interviewing job candidates, you'll need to determine whether their experience aligns with your business's reputation management needs. Find out if they have created customer-facing content and brand messaging and whether they have business-to-consumer experience in social media. Many ideal candidates also have expertise in analytics and SEO. A data-focused work history is also ideal, as reputation managers must comb through a large amount of information before developing a strategy. Perhaps most important is the ability to understand a brand's voice and implement a content plan that reflects your brand identity and your business goals. If an in-house specialist is part of your reputation management plan, PayScale reports that you can expect to provide a salary of around $63,000.
If you are interested in topics like these that are relevant to business professionals, consider Concordia University, St. Paul's online business and marketing programs. The online Bachelor of Arts in Marketing program combines the building blocks of marketing with practical tools that students need in the business world.
For professionals who are ready for advanced business education, Concordia offers a fully online MBA. Through mentorship and advanced coursework in core business topics, this program provides students with the skills to advance their careers while becoming experts in their chosen industry. Many of Concordia's programs are available both online and on campus.
Recommended Articles
View All