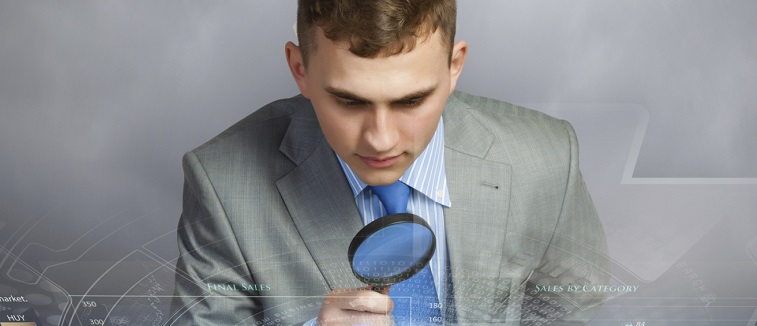 Once you have narrowed down your career search enough to know the general area you want to study, you may think most of the decision-making is over. However, just because you're sure you want to work in healthcare or business, education or crime, that doesn't mean that all of the other choices you make will be straightforward ones. Today's students have more options than ever when it comes to choosing degree programs and schools. Because virtually every course of study is available online, deciding which one is for you can be confusing and overwhelming. If you want to work in public service, careers in this field allow you to make a real difference and improve your community. You have several career paths available to you as well, and the first step in deciding which one is right for you is choosing between the studies of criminology and criminal justice.
At Concordia University, St. Paul, we know that understanding the difference between these two fields can be confusing. Choosing which degree program to enroll in is one of the most important decisions that students make, and we want to help. Programs like criminology and criminal justice may seem interchangeable at first, but after reading this post you should have a better understanding of what topics and skills both degrees involve and which one may be right for you. Programs like Concordia's online criminal justice degree prepare you for various crime-related fields. We've put together a guide to our online degree and the details about both criminology and criminal justice degrees, along with outlining the difference between these two dynamic fields.
Criminology Degree Overview
Criminology is best described as the scientific study of crime as a social phenomenon. Earning a degree in criminology is ideal for students who want to work in the legal system right after graduation or who are considering law school. The study of criminology involves a great deal of theoretical discussion of the administration of justice in the U.S. Courses in this major usually explore the causes of crime, different types of crime and their consequences. Students will also learn about criminal psychology and the sociological nature of crime. To be successful in criminology, students must gain substantial knowledge in political science, forensics, psychology, law, American history, communication skills and statistics through their chosen degree program.
There are three common subdivisions within criminology:
Biocriminology is the study of the biological basis of criminal behavior.
Feminist criminology is the study of women and crime.
Penology is the study of prisons and the prison system as a whole.
The Bureau of Labor Statistics likens the profession of criminologist with that of a sociologist. Criminology-related careers often include government or nonprofit researchers, postsecondary instructors or professors. For this reason, while a bachelor's degree will get you started in your criminology career it is likely that an advanced degree will be necessary at some point.
Criminal Justice Degree Overview
The field of criminal justice refers to the system of law enforcement, courts and corrections in the U.S. It includes the governmental institutions that aim to uphold social control, lessen the occurrence of crime and implement consequences for those who violate laws. Unlike criminology, criminal justice is concerned with directly addressing criminal behavior and crime in society. The study of criminal justice involves learning about the administration side of crime-related careers. Students will learn about criminal investigation, criminal justice reform, criminal profiling, judicial process and constitutional law, among other topics. To be successful in this field, individuals should have strong judgment and analytical skills, along with being observant, responsible and honest.
The following are common career paths for criminal justice majors after graduation:
County/deputy sheriff
Conservation officer
State trooper
Immigration officer
Federal air marshal
Parole officer
Probation officer
Corrections counselor
Court clerk
Paralegal
Bailiff
Criminal justice is, above all, the interdisciplinary study of police, jails and justice. Your degree program will therefore likely specialize in established systems and means of dealing with crime, along with the detection of crime, detaining criminals, criminal prosecution and punishment. It is directly associated with law enforcement and has a true real-world application when it comes to crime.
Criminal Justice at Concordia
Concordia's Bachelor of Arts in Criminal Justice program consists of 40 credit hours and is offered fully online. It is designed to give students a deeper understanding of constitutional law, as well as the administration and organization of criminal justice. This degree is designed for professionals who wish to improve their knowledge and skill sets while also maintaining the balance of their career and personal life. Course topics include the following:
Information literacy
Systems thinking
Diversity in criminal justice
Philosophy of values and ethics
Inside the criminal mind
Troubled youth in the criminal justice system
Contemporary issues in criminal justice
Upon completion of this degree program, students will be prepared for a variety of positions in law enforcement, the courts and corrections. If you choose to pursue a degree in criminal justice, Concordia has the flexible and affordable online program you are looking for. To find out more information about Concordia's online criminal justice degree, visit the program page.
While the fields of criminology and criminal justice are different, criminologists and criminal justice professionals work together in the criminal justice system to understand and respond to crime. The degree programs for either of these disciplines will provide you with the means to work closely with crime and criminals, though these interactions take place in different ways. Now that you have more information about the skills you'll need and the topics you'll study in criminology and criminal justice programs, deciding which degree is right for you should be an easier choice to make.
Recommended Articles
View All