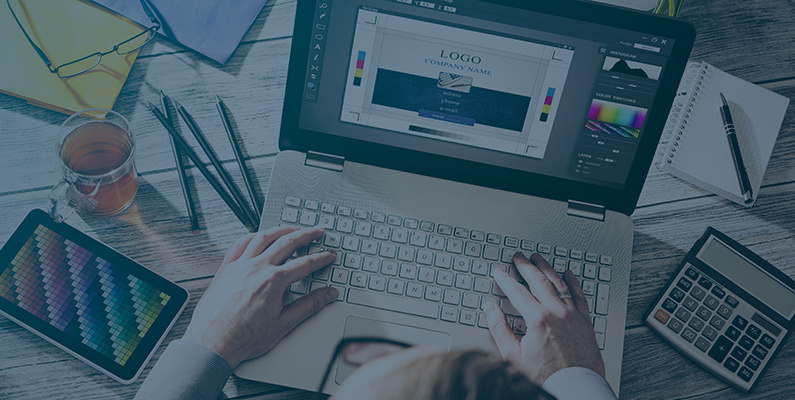 While there are standard elements that should be included on any resume regardless of industry, those in creative fields need to cater their resumes to provide employers with an understanding of their skill level and ability. Many creative positions require resumes that include elements beyond the standard work history and education. Professionals in creative industries can stand out by catering their resumes to showcase their creative achievements.
Most recruiters spend an average of six seconds scanning resumes before choosing candidates to interview, according to Career Cloud. This makes standing out critical — you have a very short time to catch the hiring manager's eye. When putting together your creative resume, it's important to keep in mind that you're presenting a "written picture that lays out your career, skill, ambitions, and drive. When done correctly, it should have some (but not all) of your personality, and should showcase your skills in the best way possible," Career Cloud explains. Above all, your resume should represent who you are as a professional and what you bring to the table.
Creative Resume Do's and Don'ts
There are many best practices to incorporate as you craft your creative resume. First, be sure to showcase your skills. Your resume should focus on what you can do and how potential employers stand to benefit from bringing you onboard. To accomplish this, include specific examples of industry skill sets you have. You should also include relevant keywords that make sense for the role you're seeking. Because many companies now use software to scan resumes for promising candidates, you'll need to incorporate keywords to make it past the first round in many cases.
Another best practice for creative resumes is quantifying your accomplishments. Just because you work in a creative field doesn't mean employers don't want proof you can execute. "Don't just say what you have done, put direct facts, numbers, and data behind it. You can use range, project scope, audience, impact, scale, or frequency in your numbers," Career Cloud notes. In addition, use your creativity to ensure that your resume tells a story — don't just list facts. Move from one section to the other logically so that employers can learn more about you.
There are also certain things to steer away from when putting together a creative resume. First, while it's important to include relevant keywords, don't copy the job posting word-for-word. Recruiters want to know what unique qualifications you have that make you a great fit for the role. Also, don't overshare personal information about yourself. Creative resumes have to walk a fine line between being creative and being informative, so remember to keep it professional.
Also, don't include every detail of your work history. Common practice is one page per 10 years of work experience, because hiring managers won't keep reading if your resume is too lengthy. Include only the most relevant and impressive information you have to offer. Finally, don't use too many different fonts and colors. Unless you're applying for a graphic design role (which we discuss below), your creativity should come from the words you choose and how you present information rather than using several different visual elements. This ensures your resume is cohesive, readable and dynamic.
[cta]
Customize Your Creative Resume
Because creative professions are highly specialized, there is no one-size-fits-all approach to putting together a great resume. The following are some of the key ways you can tailor your creative resume to a specific role.
Graphic Designers
Graphic designers should treat their resume as a portfolio sample, according to Company Folders. It is especially important for graphic designers to create a resume that echoes their style and creativity. Especially for this type of creative role, many of the traditional rules of resume creation don't apply. For example, using a variety of (cohesive) colors and fonts can make graphic design resumes stand out.
Graphic designers should also use design software like InDesign or Adobe Illustrator when designing their resume. Finally, it's a good idea for graphic designers to have a consistent brand across their resume, portfolio, website and other professional assets.
Writers
For writing roles such as those in communications or copywriting, focusing on your relevant experience is most important. Even if your previous work experience has been freelance, create entries on your resume that describe the work you did. In addition, writers should include a list of published work. "Separate your publications into different categories based on genre (e.g., short stories, fiction, books, e-books, newsletters, magazine articles, newspaper articles, Web site copy, blogs, etc.)," Monster notes.
Because you'll likely be asked for work samples, you should also put together a portfolio of your best examples. "You can have them nicely bound in a portfolio for your hard-copy presentation," Monster says, but it's a good idea to have links ready to email or even a website that showcases your work.
Marketers
Resumes for marketing professionals are perhaps the most traditional of all creative resumes. Because marketing is still largely a business-based role, professionals should incorporate most of the elements of a standard resume. In addition, marketers should draw on their existing skill sets to understand their target audience. "If you know who will read it and what's important to them, you can shape your message accordingly. To do this, you need to think about the type of job and company you're hoping to work for," HubSpot explains.
You should also include specific metrics to help hiring managers understand your goals. These might include improving social media engagement, boosting web traffic and conversions, reducing bounce rates and more. Consider highlighting quantified campaign results as the focus of your resume.
If you are interested in topics like these that are relevant to creative professionals, Concordia University, St. Paul offers a variety of fully online programs designed to help you become a successful professional in your chosen field. The online Bachelor of Science in Marketing program combines foundational skills in marketing with practical business knowledge.
For those interested in creative writing careers, Concordia also offers an online Master of Fine Arts in Creative Writing that combines theoretical inquiry with practical application, preparing students to become professional writers. Many of Concordia's programs are available both online and on campus.  
Recommended Articles
View All