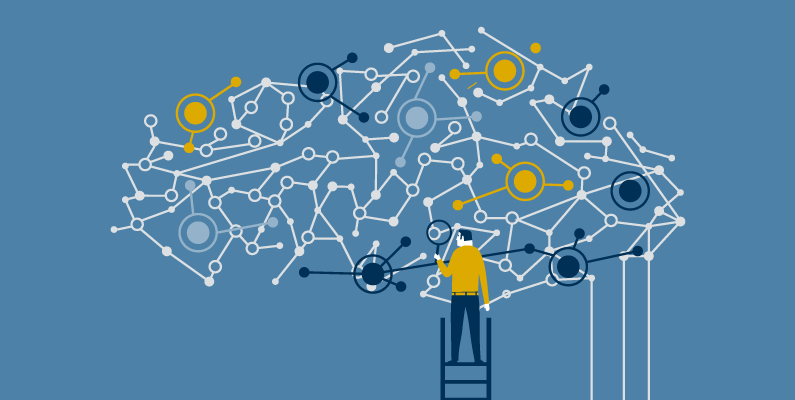 Psychological disciplines include abnormal psychology, cognitive psychology, and social psychology, along with dozens of other fields and specialties. However, you can separate these fields into two basic types of psychology: applied and experimental. Here is a look at the two types and common career paths for each.
Applied Psychology
What Is Applied Psychology?
Applied psychology uses psychological methods and findings (experimental psychology) to solve problems of the human experience. It is nearly impossible to develop a precise definition for "applied psychology" due to the sheer scope of the term. Findings are applied in fields such as clinical psychology, educational psychology, forensic psychology, sports psychology, and social psychology — nearly every psychological discipline. Unless the field is exclusively research-based, applied psychology is involved.
An example of the breadth of applied psychology is the non-exhaustive sample of topics deemed appropriate for the Journal of Applied Psychology, which includes:
individual differences in abilities, personality, and other characteristics
performance measurement and management
training, learning, and skill acquisition
leadership
career development
work-family interface
work stress, health, and well-being
creativity, innovation, and adaptation
organizational culture and climate
Sample Careers in Applied Psychology
Psychologists
Psychologists study cognitive, emotional, and social processes and behavior by observing, interpreting, and recording how people relate to one another and to their environments. They use their findings to help improve processes and behaviors. Many kinds of psychologists work within applied psychology. For instance, school psychologists apply psychological principles and techniques to education disorders and developmental disorders.
Research may still be an aspect of the role. Psychologists often gather information and perform research, and whether they are considered as being within applied or experimental psychology will depend on the primary focus of their work.
One example is the field of industrial-organizational psychology, which focuses on the workplace, using psychological principles, and research methods to solve problems and improve the quality of work life. Psychologists in this field could be considered on the side of applied or experimental psychology depending on the extent of any research they perform. One industrial-organizational psychologist may work with business on applying best practices into the workplace while another may be actually conducting that research.
Psychologists typically need a doctoral degree, according to the BLS. The median annual wage for psychologists is $79,010, and employment is projected to grow 14% through 2026.
Mental Health Counselors
Mental health counselors, along with related careers like marriage and family therapists and school and career counselors, work within applied psychology. Mental health counselors help people facing grief, anxiety, depression, low self-esteem, stress, suicidal thoughts, and a variety of conditions. They help clients with a wide variety of mental and emotional health issues and relationship problems.
Often, mental health counselors perform the following tasks:
Evaluate clients' mental and physical health and assess their readiness for treatment
Develop and oversee treatment goals and plans with clients
Help clients work on the necessary skills and behaviors to face relevant issues
Refer clients to other resources and services, such as support groups
Conduct outreach programs to help people identify the signs of destructive behavior
Mental health counselors use certain approaches and theories to help clients. One popular approach is to combine behavioral therapy and cognitive theory to treat a number of illnesses such as anxiety, eating, personality, and substance abuse disorders.
Mental health counselors need a master's degree and, depending on the state, 2,000 to 4,000 hours of supervised clinical experience. The BLS groups mental health counselors with substance abuse and behavioral disorder counselors; the median annual wage for all three careers is $44,630, and employment is projected to grow 23% through 2026.
Experimental Psychology
What Is Experimental Psychology?
Experimental psychology seeks to explore and better understand behavior through empirical research methods. This work allows findings to be employed (applied psychology) in real-world applications across fields such as clinical psychology, educational psychology, forensic psychology, sports psychology, and social psychology.
This area of psychology is able to shed light on people's personalities and life experiences by examining what the way people behave and how behavior is shaped throughout life, along with other theoretical questions. The field looks at a wide range of behavioral topics that includes sensation, perception, attention, memory, cognition, and emotion, according to the American Psychological Association (APA).
Research is the focus of experimental psychology. Using scientific methods to collect data and perform research, experimental psychology focuses on certain questions, and, one study at a time, reveals information that contributions to larger findings or a conclusion. Due to the breadth and depth of certain areas of study, researchers can spend their entire careers looking at a complex research question.
Careers in Experimental Psychology
Experimental psychology careers are slightly more difficult to define compared to those in applied psychology. Applied psychology is seen as a broad field in which there are distinct subfields where practitioners may work, such as clinical mental health counseling. However, experimental psychology is typically seen as a field of its own. There are plenty of psychological specialties where experimental psychologists can work — research-focused positions are available in the vast majority of specialties and across industries — but the designation often remains the same: "experimental psychologist."
"The exact type of research an experimental psychologist performs may depend on a number of factors, including his or her educational background, interests and area of employment," according to the APA. "Often, psychologists with training in experimental psychology contribute across subfields, using scientific research to provide insights that improve teaching and learning, create safer workplaces, and promote healthy child development, to list a few examples. Those who work in academia often teach psychology courses in addition to performing research and publishing their findings in psychological journals."
Regardless of the title, there are a wide variety of career opportunities in experimental psychology. One individual may be called an experimental psychologist and study memory, one professional may engage in research-based studies as an industrial-organizational psychologist, another may perform research and be a professor, and a final person may hold a completely different title (e.g., product user researcher) and conduct research that ultimately helps design consumer products.
Explore the Different Types of Psychology
Having a strong understanding of the various disciplines of psychology can help you excel in a variety of careers. With the online bachelor's degree in psychology program from Concordia University, St. Paul, you can gain more insight into the differences between applied and experimental psychology so that you can find the right career path for you. Our program offers small class sizes, the ability to learn from experienced faculty, and the flexibility to study when it's most convenient.