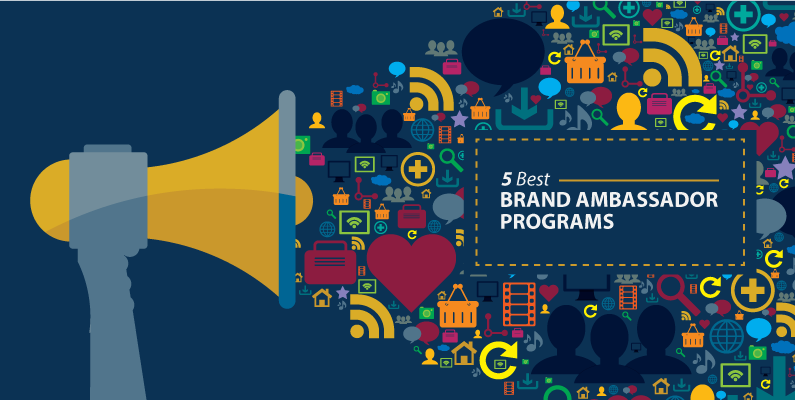 Brand ambassador programs are a powerful advertising tool used to promote businesses via word-of-mouth marketing strategies. The most successful brand ambassador programs can both increase brand awareness and enhance marketing efforts. In practical usage, the term "brand ambassador" can have two meanings, according to Ignite Social Media: "It could mean fans who are just really passionate about a brand or product and share their love on their own accord, or it could mean a branded, deliberate program by a company to find, embrace, and engage their biggest fans." For our purposes, we're referring to the latter.
Brand ambassador programs are a smart way for companies to utilize existing customers to boost existing marketing campaigns. Aside from standards like social media, email, and content marketing, working directly with consumers is one of the most effective ways to spread the word. As The Muse puts it, "one of the best ways to get the word out about your company is by getting in touch with your target audience and leveraging them to market your brand." In fact, 84% of consumers trust online reviews as much as personal recommendations. So whether they know the reviewer personally or not, your customers value what brand ambassadors have to say.
Best Brand Ambassador Programs
With the widespread use of social media among consumers of all ages, brands can access some of the benefits of brand ambassadorship without launching a formal program. However, in order to make the most of the opportunities out there, incorporating elements of some of the best brand ambassador programs can have a significant positive impact on marketing efforts. Here are some of the top brand ambassador programs to give you an idea of where to start.
1. Yelp
The Yelp Elite Squad recognizes individuals "who are active in the Yelp community and role models on and off the site," according to Yelp Support. Membership is based on a variety of variables, such as well-written reviews and useful tips. Members of the Elite Squad have a badge on their account profile to designate them as members. The yearly program requires members to re-nominate themselves to ensure a high-quality ambassador pool is maintained.
2. Lululemon
This athletic clothing company has focused its grassroots brand ambassador program on targeting "local influencers, elite athletes and outstanding yoga instructors who create community, provide feedback on product and partner with Lululemon on social impact programs," according to Fashionista. In order to increase brand loyalty, the program supports ambassador philanthropic projects and initiatives.
3. Red Bull
Red Bull took a novel approach to its student ambassador program. Associating the brand with events that imply a lifestyle of excitement rather than just a drink — think music festivals, athletic events and more — allowed Red Bull to build a brand that became a lifestyle. Ambassadors are able to directly reach the target audience of college students because that's who they are themselves. As a result, Red Bull can become a part of students' daily routines. To find the right ambassadors, Red Bull looks for individuals who reflect the brand's identity of excitement and energy.
4. Coca-Cola
Through its employee ambassador culture, global soft drink brand Coca-Cola is able to harness the marketing power of its own workers. Coca-Cola actively supports and appreciates employees, building a company culture that lends itself to ambassadorship from within. Coca-Cola also uses the personal social media power of employees to promote the brand.
5. Maker's Mark
One of the most effective brand ambassador programs in terms of customer retention is Kentucky-based bourbon brand Maker's Mark. As an ambassador, you must share your preference for Maker's Mark with friends, family, and acquaintances in exchange for a variety of perks," such as personalized brass plates and bourbon barrels. The program heavily focuses on cultivating a sense of "exclusivity and prestige," with top-notch benefits like holiday gifts and event invitations. Because each bourbon barrel takes six to seven years to be ready, this program creates a years-long connection between brand and customer, which is no easy task.
Become an Expert in Business or Marketing
With a business or marketing degree program, you can explore topics that are relevant to growing brand recognition. Concordia University, St. Paul offers online bachelor's degree programs in both business and marketing. Through coursework in relevant topics, the programs provide you with the skills you need to become an expert in your industry and advance your career.
Recommended Articles
View All