Online Master of Science in Strength and Conditioning Degree
Enable Athletes to Achieve Peak Physical Performance
100% Online M.S. Degree Program
Certification-Aligned Curriculum
Faculty With Industry Experience
Learn More Today
Complete the form to learn more about this program.
Duration

2 years

Cost per Credit

$475

Credit Hours

33
Program Benefits
Transfer credits to graduate faster
Complete each course in eight weeks
Access personalized career support
No clinical placement requirements
Master Kinesiology Concepts to Motivate Athletes to Reach Their Potential
In sports, landing a training or coaching role can seem just as competitive as the action on the field. Now, you can build qualifications for these positions with the online master's in strength and conditioning program from CSP Global. You'll acquire skills for helping athletes improve their performance and lower the risk of injury while preparing for certification exams, such as the NSCA CSCS and NASM-PES.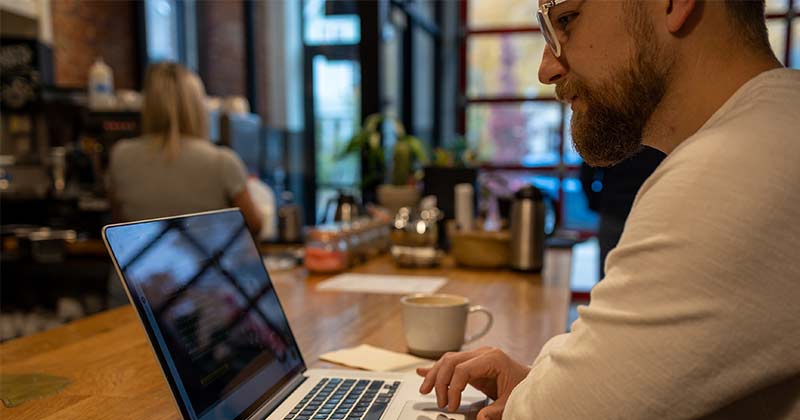 Prepare for Careers with Athletic Departments and Fitness Centers
The online M.S. in Strength and Conditioning program imparts kinesiology knowledge to position you for careers in athletics and well-being. The courses prepare you to oversee strength coaching for high school, collegiate, and professional teams or pursue personal trainer positions with premier fitness centers. Discover professional opportunities through our Career Development Center and the Handshake app.
Career Outlook
Specialized Strength and Conditioning Courses
The online M.S. in Strength and Conditioning curriculum delves into kinesiology concepts that strength coaches and personal trainers must know. You'll also complete a master's capstone to demonstrate everything you have learned during the program and research strength and conditioning issues with input from professionals.
Course highlights:
KHS513 Scientific Principles of Strength and Conditioning
KHS524 Advanced Program Design for Special Populations
KHS590 Psychology of Sport and Exercise
KHS615 Advanced Exercise Prescription
View Complete Curriculum
Apply to the Online M.S. in Strength and Conditioning Program
To apply to CSP Global's online master's in strength and conditioning program, you'll need:
Cumulative undergraduate GPA of at least 3.0 on a 4.0 scale
Official transcripts from an accreditor recognized by the U.S. Department of Education stating the conferral of a bachelor's degree or higher
View the Application Process
Affordable Online Master's Degree Program
CSP Global strives to offer affordable, competitive tuition for each program, and the online M.S. in Strength and Conditioning degree is no exception. Speak with an enrollment counselor to explore your financial aid and scholarship options. Additionally, eligible students can transfer credits for up to 50% of the coursework.
Learn More
What You'll Learn
While seeking your master's in strength and conditioning online at CSP Global, you'll learn to develop exercise programming, conduct health and fitness assessments, identify kinesiology trends, and more. The program also imparts communication, collaboration, and leadership skills to help you become an asset for sports teams, fitness centers, and health services organizations.
Online M.S. Program Outcomes
Demonstrate advanced knowledge of human physiology, nutrition, functional anatomy, and biomechanics related to exercise programming.
Execute health and fitness assessments for diverse populations with modifications appropriate to individual needs.
Design and implement safe and effective strength and conditioning programs for a variety of populations, including athletes and individuals with special considerations.
Apply motivational and effective communication strategies as a leader within professional industry interactions.
Critically evaluate, create, and advance new trends and issues as leaders in the industry.
Apply ethical standards in collaborative decisions in performance environments while maintaining employee and client safety through risk management.
Online programs from Concordia University, St. Paul are designed for your busy lifestyle. You can study at your convenience while taking advantage of our asynchronous programs, designed for your busy lifestyle. With our flexible cohort framework, you'll get to know your peers and faculty while engaging in unique assignments and activities. Explore the various ways that you will receive support through every stage of the online learning experience and discover tips about how to maximize your resources.
Online Experience
In addition to financing your online education with federal student aid and private loans, CSP offers online students a tuition discount (this limits eligibility for institutional scholarships). Transfer students could receive $2,000 or more through transfer partnerships and transfer student awards. CSP is also a Military Friendly® institution. An enrollment counselor and tuition planner will help you apply for financial aid.
Tuition & Aid
Frequently Asked Questions
Are you interested in one of Concordia's online programs? Get answers to the most frequently asked questions about time to completion, accreditation, tuition and fees, admissions, and more. If applicable, you can also learn more about licensure, concentrations, or specializations offered in the program. Get more information about any online program or contact an enrollment counselor at (855) 641-2525 with further questions.