M.A. in Criminal Justice Leadership
Level Up as a Leader in the Criminal Justice Field
Career-Connected Curriculum
Open Doors to Leadership Roles
Learn More Today
Complete the form to learn more about this program.
Duration

2 years

Cost per Credit

$475

Credit Hours

36
Program Benefits
Complete a challenging, rewarding, and flexible master's program
Develop creative problem-solving skills
Enhance expertise in a convenient online format allowing for leadership opportunities
Taught by industry-experienced faculty members
Earn a Christian-centered, servant-oriented, liberal arts education
Scholarship options available
Now accepting applications – no app fee
Sequential coursework in an online format to position you for leadership
CSP Global's M.A. in Criminal Justice Leadership provides you with opportunities to advance in your career. With a cohort of your peers, you'll study a career-connected curriculum that dives into vast human service careers, including law enforcement, courts, corrections, security, military experiences, and more. Develop and propose a change advocacy model as the final capstone project for this flexible online program. Learn from industry-experienced faculty and graduate with your criminal justice master's ready to take your career farther as a criminal justice leader and criminologist.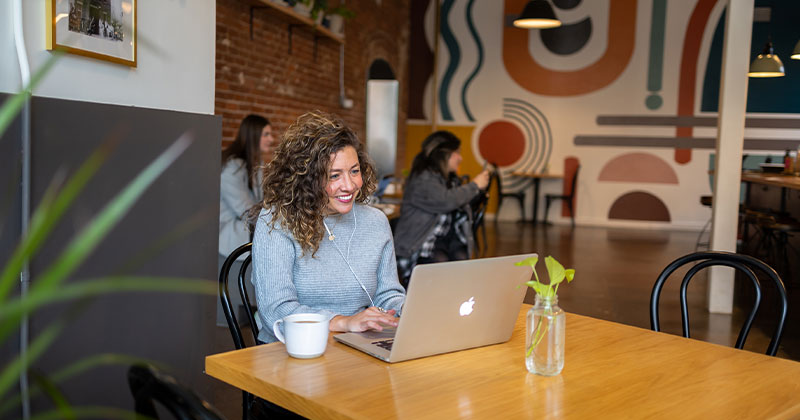 Curriculum
The online criminal justice master's degree is 36 credit hours. You'll study a career-connected curriculum that explores criminal justice resources, research methods in the field, legal and legislative issues, correctional design, applied ethics in criminal justice, and a capstone course that gives you the opportunity to reflect on your learning and integrate what you've learned with a professional portfolio.
Curriculum
Use criminal justice principles and analytical tools to strategically manage a criminal justice agency.
Exhibit ethical decision-making and problem solving skills.
Identify and adapt to legal issues in the evolving criminal justice field.
Tuition Details
CSP Global is proud to be the most affordable private college in the Twin Cities. The online criminal justice master's degree program from CSP Global costs $475 per credit hour, making your total tuition $17,100. Convenient payment options and $2,000 partnership scholarships are also available to make your education even more affordable.
At CSP Global, you'll have support from industry-experienced faculty who will offer guidance and answer your questions throughout your online criminal justice master's degree program. It's yet another way the online format mimics the experience of studying on campus.
With over 25 years of experience and more than 40 online programs, CSP Global is a pioneer in online education. As part of our diverse online community, you'll receive a liberal arts education guided by Lutheran principles. The career-connected curricula, flexible learning options, and alumni connections available at CSP Global mean you'll graduate ready for success. We are committed to delivering affordable online programs with the same quality as our on-campus learning.
Online Experience
At CSP Global, you can earn a private college education at a price you can afford. In addition to financing your education with federal student aid and private loans, you will be eligible for a tuition discount offered to online students (this limits eligibility for institutional scholarships). Transfer students could receive $2,000 or more through transfer partnerships and transfer student awards. CSP Global is also a Military Friendly® institution. An enrollment counselor can help you apply for financial aid.
Tuition & Aid
Frequently Asked Questions
Are you interested in one of CSP Global's programs? Get answers to the most frequently asked questions about time to completion, accreditation, tuition and fees, admissions, and more. If applicable, you can also learn more about licensure, concentrations, or specializations offered in the program. Get more information about any online program or contact an enrollment counselor at (855) 641-2525 with further questions.
Yes, you can transfer up to 50 percent of the program's credit hours from a regionally accredited institution toward this degree program. Our Transfer Specialists will guide you through the process.
Without transfer credits, completing 36 credit hours at $475 per credit hour totals $17,100. However, with the maximum amount of transfer credits (50 percent), your total tuition could be as low as $8,550 before scholarships and financial aid.
The online M.A. in Criminal Justice Leadership from CSP Global is $475 per credit hour.
This program is offered fully online from CSP Global.
The program's 36 credit hours can be completed in just over two years. However, your transfer credits will vary the time it takes you to complete the degree.
The M.A. in Criminal Justice Leadership has 9 courses.
Visit our FAQ page