B.A. in Health Care Administration
Advance as a health care leader with an affordable online degree
Lead as an Administrator or Manager
Apply Business Principles
Healthcare Without Direct Patient Care
Learn More Today
Complete the form to learn more about this program.
Duration

As few as 2 years

Cost per Credit

$420

Credit Hours

120
Program Benefits
Now accepting applications – no app fee
Connect and network with an alumni mentor who knows the health care field
Transfer up to 90 credits to shorten the time it takes to earn your degree
Scholarship options available
A specialized degree that prepares you for the ever-changing and growing health care field
CSP Global's Bachelor of Arts in Health Care Administration is led by industry experts and explores trends and innovations to successfully step into administrative roles. With this affordable degree online, you'll develop knowledge in economics, information systems, and regulations to communicate effectively with teams within health and business careers.
Stand out among applicants with a specialized degree online and position yourself as an ethically trained health care leader. Enhance your chances of landing a job by networking with an alumni in the field through our Mentor Collective program. CSP Global has a 94.5% job placement rate within one year of graduation.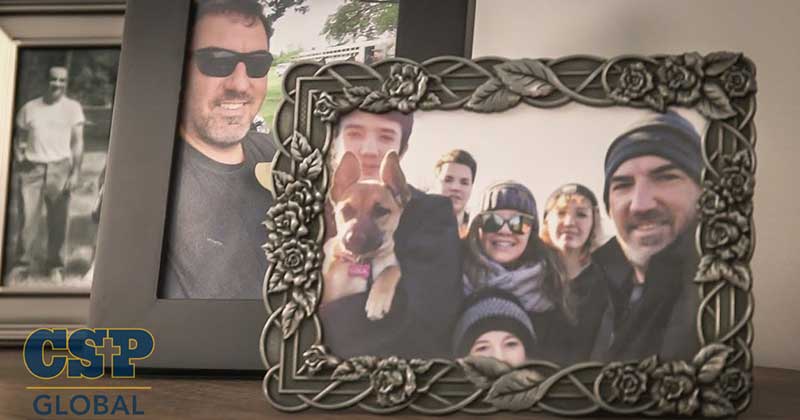 Traci Schabert: I am Traci Schabert. I am the executive director at Broadwell Senior Living in Plymouth, Minnesota. I graduated from Concordia, St. Paul, in 2021. I have a bachelor's degree in healthcare administration. I'd been applying for jobs over my career, and because I didn't have a bachelor's degree, only had an associate's, I couldn't get past the HR programs. I'd hit submit and it would bounce right back as not qualified. I knew I wanted do this because I wanted to advance my career.
Once I got to the point where this was serious and everything's in order, I talked to my family, my four kids, my husband, and said, "Guess what mom's doing?" We sat down and looked at it and discovered I could pull this off.
That was spring, prior to COVID, so just a few months before COVID hit our planet. I started the first classes just after most of the communities were shut down, most of the states were on quarantine. I thought, "Okay, well, let's see where this goes, "but was terrified. I was able to set up the schedule with classes that were easier for me. I could listen to the lecture while I made dinner for the kids. I could listen to it in the car as I'm doing carpooling. Seriously, it was a community. It wasn't like you're off all by yourself. If you're in person on campus, you get to know your teachers, you get to know the students. It's the same thing online.
The most difficult part was when I got sick with COVID. I reached out to Concordia and they said, "Do what you need to do. We're here to help you." They helped me see that Concordia has their online program set up for me, and it was about me. It wasn't an extra addition to their campus or school. It was part of their programming. It had everything I needed and more.
I have been blessed. Broadwell Senior Living is a brand new community. I was blessed to be able to hire the staff. We started with employee number one, me, and I've built the staff from there. Actually come up to me and ask me about, "How did you do all this stuff together at once? You've got four kids, and you work full-time, and you're going to school, and you helped build this new building." Patience, breathing, focus. When it comes to finances, reach out. I've worked in the senior care industry for 15 years and I've seen lots of stuff and I've had a lot of experience. Anything can happen. You've got to follow your dreams and you've got to follow your heart.
What I want to teach my kids and grandkids is that my life is not perfect. Nobody's life is perfect. Life comes with struggles and pains, and the key is to grow from them and to not give up. I'm hopeful that the kids will be inspired by that and my grandkids will be proud of me
Curriculum
The health care administration degree online provides a liberal arts perspective through the General Education core, plus 40 credit hours in the major. You'll study leadership communication, epidemiological history, global issues in health care, efficiency of health care services, legal perspectives toward health care, and strategic health care leadership.
Curriculum
Exhibit ethical decision-making and strategic leadership skills in order to meet the needs of a health care organization.
Demonstrate an understanding of the current issues and trends in health care to adapt to the industry's changes.
Adhere to the dynamic health care industry's regulations.
Admissions Requirements
To apply for the B.A. in Health Care Administration from Concordia University, St. Paul, you'll need:
Completed online application
Submit official transcripts from your previous regionally accredited institution(s) with a minimum cumulative GPA of 2.0 based on a 4.0 system.

If you have attended a MNSCU college or university we also ask that you provide an official accompanying DARS or MnTC goal area worksheet. CSP Global accepts completed goal areas.
Transfer students with fewer than 20 college credits completed will also need to submit an official high school transcript and essay.

Additional Requirements

Access to a computer that meets CSP Global's technology requirements.
Students who do not meet initial admissions criteria may be asked to complete the academic success essay and/or provide additional documentation.
Read More About Admissions Requirements
Tuition Details
The health care administration degree online program from CSP Global costs $420 per credit hour. You can transfer a maximum of 90 credit hours to get your total tuition down to $12,600. Convenient payment options and $2,000 partnership scholarships are also available to make your education even more affordable.
You'll have support from expert faculty members at CSP Global, who will be there to answer your questions and guide you throughout your online health care administration degree program. It's yet another way that the online format mimics the experience of studying on campus.
Online programs from Concordia University, St. Paul are designed for your busy lifestyle. You can study at your convenience while taking advantage of our asynchronous programs, designed for your busy lifestyle. With our flexible cohort framework, you'll get to know your peers and faculty while engaging in unique assignments and activities. Explore the various ways that you will receive support through every stage of the online learning experience and discover tips about how to maximize your resources.
Online Experience
In addition to financing your online education with federal student aid and private loans, CSP offers online students a tuition discount (this limits eligibility for institutional scholarships). Transfer students could receive $2,000 or more through transfer partnerships and transfer student awards. CSP is also a Military Friendly® institution. An enrollment counselor and tuition planner will help you apply for financial aid.
Tuition & Aid
Frequently Asked Questions
Are you interested in one of CSP Global's programs? Get answers to the most frequently asked questions about time to completion, accreditation, tuition and fees, admissions, and more. If applicable, you can also learn more about licensure, concentrations, or specializations offered in the program. Get more information about any online program or contact an enrollment counselor at (855) 641-2525 with further questions.
Yes, you can transfer up to 90 credit hours from a regionally accredited institution toward this degree program. Our Transfer Specialists will guide you through the process.
In short, you must complete the online application, submit official transcripts, and write a brief personal essay. See the Admission Requirements page for more information.
This program is offered fully online from CSP Global.
Transfer credits must have a minimum cumulative GPA of 2.0 based on a 4.0 system.
Online undergraduate programs from CSP Global are $420 per credit hour.
The B.A. in Health Care Administration includes 40 credit hours plus general education requirements.
Visit our FAQ page