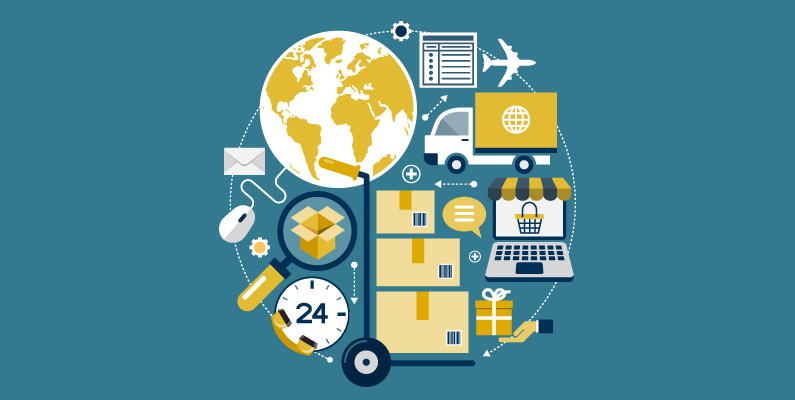 Starting a wholesale business requires savvy negotiation skills, operational know-how and salesmanship. For the right multi-skilled entrepreneur, it can be a profitable option for a startup business. Wholesaling is the "sale and distribution of goods to specific customer types such as those most commonly referred to as resellers," according to Investopedia. Wholesale businesses acquire large quantities of merchandise in order to repackage and resell them to distributors. Because wholesale businesses purchase products in bulk, the price is often much lower than in a retail environment.
Depending on the type of wholesale business you want to launch, you might specialize in one product or category. Conversely, you might choose to sell a wide variety of goods. Some wholesalers work in a particular industry, such as office or teaching supplies, while others might sell to a wider range of distributors. "Wholesalers are often not involved in the actual production of goods, instead focusing on tasks more associated with distribution," Investopedia adds.
What Does It Mean to Sell Wholesale?
In general, retail businesses sell products directly to customers. Selling wholesale, on the other hand, is a business-to-business (or B2B) process in which wholesalers sell their products in large quantities to a retailer who then sells directly to consumers, according to Quickbooks. Many entrepreneurs choose to pursue a wholesale business because it can open up multiple revenue streams. In addition, selling wholesale means that you have fewer expenses up front and the sales process is much simpler than in a retail context. It's important to note that you should have an understanding of how to mass produce products and go to market quickly in order to succeed in the wholesale industry.
Considerations
Wholesaling requires a varied skill set, making a business degree an ideal starting point. For example, you'll need solid negotiation skills in order to purchase at a low price from manufacturers, and trend-spotting intuition to know when you're making the right purchases to meet demand. You'll also need sales skills to resell your products and an understanding of logistics and operations management to oversee and track your inventory. A keen understanding of the B2B marketplace is especially important.
When determining your business's required resources, keep in mind that wholesalers who focus solely on distribution may not need a dedicated storage space. However, a warehouse storage space is typically required for a wholesale business to grow and thrive. The number of employees you need is determined by the scale of your business, as well as where you are in the launch process.
Benefits of Selling Wholesale
According to Entrepreneur Resources, wholesale businesses "are the backbone of almost every industry out there." That's why there are significant benefits to choosing to become a wholesaler. The following are just a few of them:
Scalability: Wholesale businesses have low barriers to entry, meaning you can get started without investing too much money. Because you need less funding, it's easier to get your business off the ground quickly. And because wholesale goods are usually much more affordable than those sold at retail prices, your business can purchase a large amount of products without breaking the bank. "When you average out these costs, you can expect savings of up to 50 percent than if you had bought from a third party," Entrepreneur Resources explains. That's why wholesale businesses are so scalable, meaning you can expand your business with ease once you launch successfully on a smaller scale.
Diversification: In many cases, wholesalers choose to start with a small number of product types and broaden their ranges later, primarily for the reasons covered above. Once you have a clearer understanding of the market and the demands of your business processes, it's easy to move into other markets and industries. For example, if your business initially focuses on food processing, you might choose to sell snack food items or condiments later without experiencing a huge spike in costs.
Potential: One of the most attractive benefits to wholesaling for entrepreneurs is the potential for profit. "If you can strike up a relationship with a new supplier who is creating high-quality goods and offering you a great price, the results can be exceptional," Entrepreneur Resources explains. Once you have a deep understanding of your industry, success is within reach.
Starting Your Business: How to Sell Wholesale
Launching a wholesale business can be a profitable choice for the ambitious entrepreneur. Now that you understand the benefits of wholesaling, the following basic steps can help you get started.
1. Determine if you want to start your own business from scratch or purchase an existing business. There are benefits to both, but this will partly be determined by your niche and target customer.
2. Define your niche and customer. This is one of the most important steps in launching any business — and wholesaling is no different.
3. Locate suppliers. Identify the right vendors for your industry and begin building strong working relationships.
4. Determine basic operating costs, such as administrative needs, warehouse/storage facilities and shipping services. Be sure to take employee salaries and benefits into account.
5. Determine hardware and software needs for inventory and shipping management. Having the right tools available can streamline your launch experience.
6. Based on your niche and customer base, determine your level of required inventory. You may want to start small, because you can always scale up.
7. Estimate total financial needs for start up based on your basic operating costs and starting inventory required. This is only an estimate; it will take a several months to determine how much it actually costs to run your business.
8. Determine product markup. This will help you plan for profitability: The standard markup is 400 percent from manufacturer price to retail.
9. Acquire financing and launch. Be sure to stay within your business plan, especially during the early stages of your business's opening.
If you are interested in topics like these that are relevant to business professionals and entrepreneurs, consider Concordia University, St. Paul's online Bachelor in Business Administration degrees. It provides students with a strong foundation of business skills. For professionals who are ready for advanced business education, Concordia offers a fully online MBA. Through mentorship and advanced coursework in core business topics, this program provides students with the skills to advance their careers while becoming experts in their chosen industries. And many of Concordia's programs are available both online and on campus.
Recommended Articles
View All