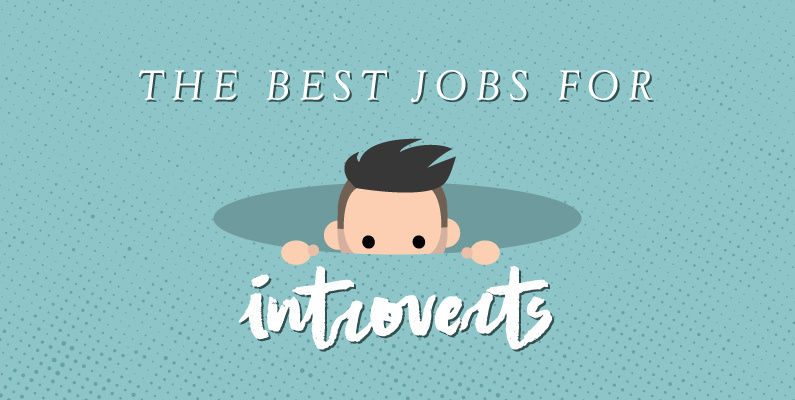 Did you know that 16 percent to 50 percent of the population consists of introverts? According to Psychology Today, these individuals gain energy from alone time rather than social interaction. They may get overwhelmed in large group situations and prefer to complete one task at a time, observing situations before getting involved. This is because "the brains of introverts and extroverts are wired differently," Psychology Today explains.
The front of introverts' brains are more active and stimulated by solitude, while the back portion of extroverts' brains are more active. "This part of the brain is stimulated by sensory events coming in from the external world," the same article notes. Because a chemical called dopamine is released in the brain when we experience pleasure, we are able to see that extroverts' and introverts' brains react differently. Extroverts need higher levels of dopamine, while introverts have a lower dopamine threshold.
These differences make the needs of introverts very different from those of extroverts. This is especially significant when it comes to career paths. Certain roles are ideal for introverts, while others are more suited to extroverted individuals.
Are You an Introvert?
These characteristics are typical for many introverts. You can use them as general guidelines when determining if you might be an introverted individual:
Dislike small talk
Prefer alternate forms of communication, such as emailing and instant messaging
Require solitude to maintain energy levels
Uncomfortable in networking situations
Enhanced observational skills
Sensitive to environmental stimuli, such as bright lights and loud noises
Top 8 Jobs for Introverts
The following careers are some of the best for introverts because they focus on working individually and require a detail-oriented approach.
Marketing
1. Social media manager
Social media managers are tasked with overseeing the entire social media presence of an organization. This includes managing multiple social media pages and communicating with both customers and vendors. Social media managers are responsible for implementing marketing campaigns that increase brand recognition and customer loyalty, PayScale explains. "They often serve as voices and liaisons for their organizations, as well as supervise and approve creative content and research new marketing techniques," the same article continues. The median salary for social media mangers is $48,046.
2. Freelance content writer
Freelance writers work on a contract basis to produce editorial, advertising and other written content. They usually work from a home office or co-working space, which is ideal for introverts because they prefer to complete tasks alone. Freelance writers' clients vary, but these professionals usually work closely with editors, designers and other creative roles. Prior writing experience is important for freelancers because they must seek out assignments on their own. The median hourly rate for freelance content writers is $24.71, according to PayScale.
3. Data analyst
Data analysts are responsible for conducting surveys and other methods for gathering information, then analyzing the data so it can be used by leaders and other stakeholders. They are responsible for compiling reports about their findings that can be easily understood by a variety of audiences. It is important for data analysts to be experienced in computer programs like Microsoft Excel, Sharepoint and SQL databases, PayScale notes. Other job responsibilities include identifying new sources of data, staying up to date with the latest data collection methods and more. The median salary for data analysts is $57,551.
Health Care
4. Medical transcriptionist
Medical transcriptionists are tasked with transferring codes from doctors' notes and adding them to digital databases. Because this role is so detail-oriented, it is critical for medical transcriptionists to be aware of the latest changes to medical and diagnostic codes. "Much of the work is done independently, so it is important to be self-motivated and to be able to adhere to guidelines. Attention to detail is also an essential personality aspect, as accuracy is needed," PayScale explains. The median hourly rate for medical transcriptionists is $15.28.
5. Private duty nurse
Private duty nurses are responsible for providing medical care to patients in their homes. They have a variety of job duties, including assisting with movement, preparing meals, monitoring vital signs and managing medications. Private duty nurses also ensure patients are safe and as comfortable as possible while assisting with daily activities. The median hourly rate for private duty nurses is $23.85.
Finance
6. Accountant
Certified public accountants (CPAs) "handle the accounting, tax, reporting and/or audit processes for governments, corporations or individual clients," according to PayScale. Depending on specific client needs and area of specialization, they may also review financial information, prepare documentation, complete tax forms and more. It is particularly important that accountants are aware of new government regulations. CPAs also ensure compliance with laws while maintaining detailed records of all assets, profits and losses. The median annual salary for this role is $63,214.
7. Financial advisor
Financial advisors usually work for banks, mutual fund companies and insurance companies. They work with clients on an individual basis to "assess their financial needs and help them achieve financial goals … and they also explain tax laws relevant to certain investments and help with insurance decisions," according to PayScale. Financial advisors also help their clients plan for life events such as retirement and children attending college. They recommend smart investments while managing risk. The median salary for financial advisors is $58,539.
8. Auditor
Auditors are responsible for ensuring the accuracy of financial records. They "form opinions based on sufficient, competent material that is relevant to the auditor's aim," PayScale explains. Auditors can either be self-employed or work internally at a private organization or for the government. They are responsible for sharing their findings with others, including executives and stakeholders. The median annual salary for auditors is $54,223.
Note: All salary information reflects available data at time of publication.
If you are interested in topics like this one, Concordia University, St. Paul's online programs may be right for you. With degrees in high-demand fields like health care, marketing, business and more, Concordia offers flexible and affordable options that allow you to study when and where you can while balancing other responsibilities. You can become a successful professional with the right degree. Let Concordia get you there. Many of Concordia's undergraduate and graduate programs are available both online and on campus.