M.A. in Leadership and Management
A master's degree focused on business, people, and process
CSP Global grads earn higher salaries1
Designed for Adult Learners
Learn More Today
Complete the form to learn more about this program.
Duration

1.5 years

Cost per Credit

$475

Credit Hours

36
Program Benefits
9 business methodology courses, including a study abroad option
Create an independent schedule, but still connect with your cohort
Now accepting applications – no app fee
Competitively priced programs with convenient payment plans
Career advice to help you with your job search
Master's in leadership and management with a convenient online degree
CSP Global's Master of Arts in Leadership and Management is an affordable, online program packed with coursework to plan, organize, strategize and implement processes within organizations. Take business-based knowledge and apply best practices in any leader or manager role.
You'll concentrate on organizational culture management and gain the CSP Global leadership skills you need, supported by knowledge to avoid legal pitfalls by following appropriate guidelines and regulations.
Build up elite business skills and quality measures that stand out –Lean Manufacturing, Office Kaizen, Process Improvement and Six Sigma – for successful workflow processes.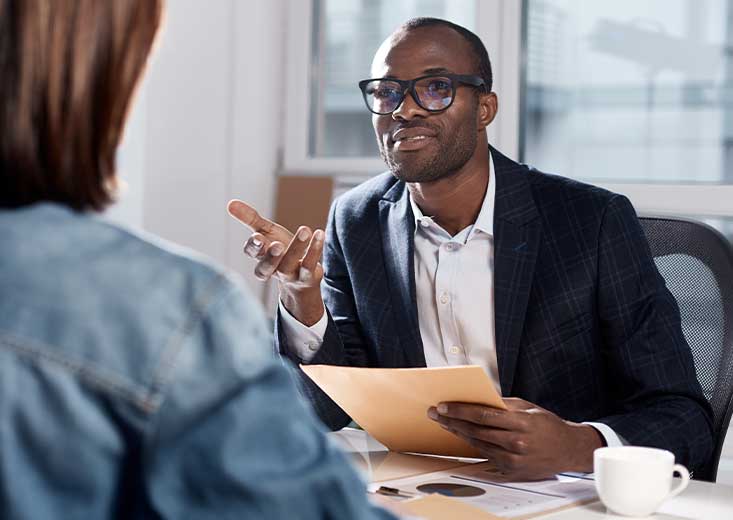 Curriculum
The online master's degree in leadership and management is 36 credit hours. You'll study moral and ethical leadership, organizational research, project and quality management, financial management, and legal issues for leaders. There's also an optional study abroad course and a capstone course that lets you work closely with an expert faculty member to complete an integrative project.
Curriculum
Exhibit ethical decision-making and problem solving skills to respond to organizational issues.
Effectively manage projects using software tools.
Develop strategic goals for organizations to improve operational effectiveness.
Tuition Details
The master's in leadership and management from CSP Global costs $475 per credit hour. Your total tuition will be $17,100. Convenient payment options and $2,000 partnership scholarships are also available to make your education even more affordable.
You'll have support from expert faculty members at CSP Global, who will be there to answer your questions and guide you throughout your master's in leadership and management program. It's yet another way that the online format mimics the experience of studying at campus.
Online programs from Concordia University, St. Paul are designed for your busy lifestyle. You can study at your convenience while taking advantage of our asynchronous programs, designed for your busy lifestyle. With our flexible cohort framework, you'll get to know your peers and faculty while engaging in unique assignments and activities. Explore the various ways that you will receive support through every stage of the online learning experience and discover tips about how to maximize your resources.
Online Experience
In addition to financing your online education with federal student aid and private loans, CSP offers online students a tuition discount (this limits eligibility for institutional scholarships). Transfer students could receive $2,000 or more through transfer partnerships and transfer student awards. CSP is also a Military Friendly® institution. An enrollment counselor and tuition planner will help you apply for financial aid.
Tuition & Aid
Frequently Asked Questions
Are you interested in one of CSP Global's programs? Get answers to the most frequently asked questions about time to completion, accreditation, tuition and fees, admissions, and more. If applicable, you can also learn more about licensure, concentrations, or specializations offered in the program. Get more information about any online program or contact an enrollment counselor at (855) 641-2525 with further questions.
Yes, you can transfer up to 50 percent of the program's credit hours from a regionally accredited institution toward this degree program. Our Transfer Specialists will guide you through the process.
The M.A. in Leadership and Management will have three start dates throughout the year, in January, May, and September.
This program is offered in a fully online, synchronous format or in a hybrid format.
Without transfer credits, completing 36 credit hours at $475 per credit hour totals $17,100. However, with the maximum amount of transfer credits (50 percent), your total tuition could be as low as $8,550 before scholarships and financial aid.
The online M.A. in Leadership and Management from CSP Global is $475 per credit hour.
The M.A. in Leadership and Management has 9 courses.
Visit our FAQ page
Sources
collegescorecard.ed.gov