Online BS in Public Health
Take the First Step in Your Public Health Journey
Learn More Today
Complete the form to learn more about this program.
Duration

7.5 semesters

Cost per Credit

$420

Credit Hours

120
Program Benefits
CEPH-Aligned Curriculum
Expert Faculty
Practical Coursework
Serve the Health of Your Community
With CSP Global's online BS in Public Health degree, you'll gain an understanding of the most important principles. This online program utilizes coursework aligned with public health accreditation agency standards from the Council on Education for Public Health.
During your study, you will learn about environmental health, human disease, epidemiology, and more. After graduation, you will be prepared to pursue a career in a variety of settings.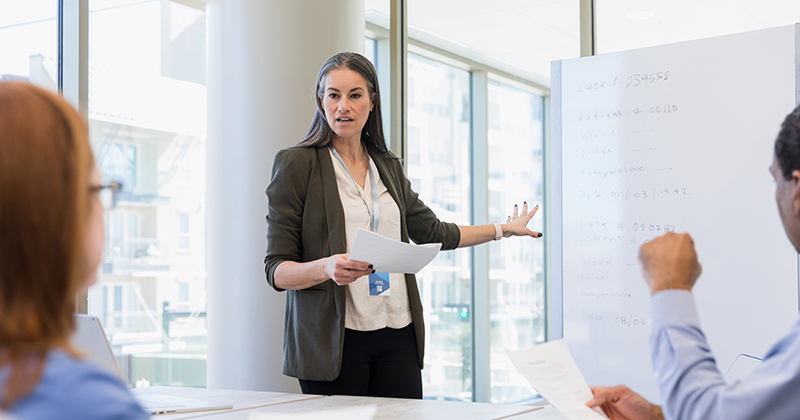 Prepare for a Range of Careers in Public Health
Graduating with an online BS in Public Health will set you up to pursue an in-demand career across a variety of environments, including work in public health, healthcare, insurance, and nonprofit settings. Upon graduation, you will have the skills to assess the determinants of health that affect community and population health.
Explore Careers
The Latest in Public Health Training
Our class sizes are small, so you will have the attention you deserve from our talented instructors. The BS in Public Health courses are designed to train you in the areas that matter most.
Course highlights:
PUB 225 Foundations of Public Health
PUB 250 Chronic and Infectious Human Disease and Prevention
PUB 300 Principles of Epidemiology
PUB 465 Legal and Ethical Aspects of Public Health
View Complete Curriculum
Start Your Application Today
No prerequisite coursework
To apply to CSP Global's online BS in Public Health, you'll need:
Cumulative undergraduate GPA of at least 2.0 on a 4.0 scale
Official transcripts for all previously attended undergraduate institutions
View the Application Process
Affordable Tuition for a High-Quality Degree
CSP Global is committed to offering affordable, competitive tuition. Speak to an enrollment counselor to discover the multiple ways to finance your degree.
Learn More
What You'll Learn
During your time at CSP Global, you'll study a range of public health topics, such as environmental health, human disease, epidemiology, and more. The practical curriculum ensures you'll be ready to enact positive change in the field upon graduation.
Program Outcomes
Assess the socioeconomic, behavioral, biological, environmental, and occupational determinants of health and their impact on health and disease throughout populations
Apply research and statistical methods to recognize public health issues and inform public health strategies
Develop community-based strategies to promote the health of communities
Identify relevant evaluation strategies for public health programs
Demonstrate appropriate and effective communication strategies to enhance public health initiatives
Online programs from Concordia University, St. Paul are designed for your busy lifestyle. You can study at your convenience while taking advantage of our asynchronous programs, designed for your busy lifestyle. With our flexible cohort framework, you'll get to know your peers and faculty while engaging in unique assignments and activities. Explore the various ways that you will receive support through every stage of the online learning experience and discover tips about how to maximize your resources.
Online Experience
In addition to financing your online education with federal student aid and private loans, CSP offers online students a tuition discount (this limits eligibility for institutional scholarships). Transfer students could receive $2,000 or more through transfer partnerships and transfer student awards. CSP is also a Military Friendly® institution. An enrollment counselor and tuition planner will help you apply for financial aid.
Tuition & Aid
Answers to Common Questions
Find answers to common questions about CSP's online programs. For information not covered here, our expert admission team is available to provide additional details and guidance.
Tuition for the BS in Public Health is $18,900. You need to complete 120 credits.
Yes, the BS in Public Health accepts up to 90 transfer credits.
The online program is designed for maximum flexibility and may be taken full time or part time.
The curriculum in the BS in Public Health is aligned with public health accreditation agency standards from the Council on Education for Public Health (CEPH).
Visit our FAQ page