Win with sports knowledge, a personalized internship, and support from alumni pros
95% of Grads Get Jobs in 1 yr
Transfer Up to 90 Credits
Learn More Today
Complete the form to learn more about this program.
Duration

As few as 2 years

Cost per Credit

$420

Credit Hours

120
Program Benefits
Learn to plan, design and maintain sports facilities
Now accepting applications – no app fee
Bridge theory into practical applications
Free transfer credit evaluation
Learn key skills to prepare for diverse sport management careers
Understand legal and business principles to lead teams, facilities, and people. Expand into biomechanics, sport and exercise sociology, kinesiology, planning and management.
Engage in core coursework plus a choice of interesting electives, and support your learning with a professional seminar that prepares you for transitioning to your new role or graduate degree.
This dynamic degree online goes far beyond sport management and blends research, sociology, law, marketing and professionalism.
CSP Global backs you with a generous transfer credit program, multiple scholarships, and convenient payment plans.
Learn from expert faculty with no cohort or chat times required. Apply competencies with an interest-based internship and connect with alumni grads to network.
Interested in the campus version of this program? Click here.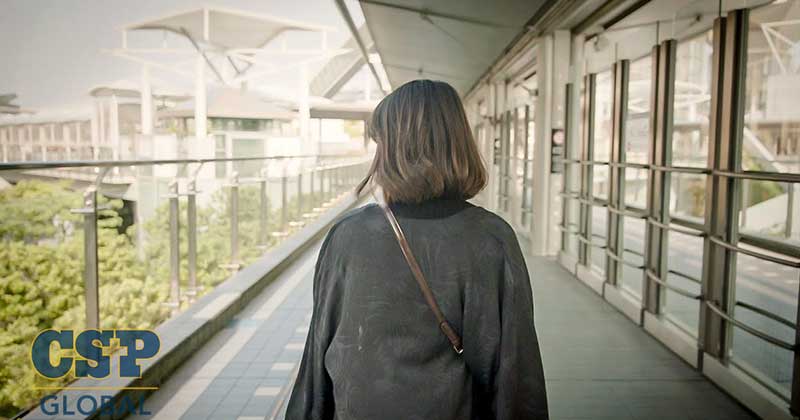 Elizabeth Byrd: So right out of high school, I wanted to be sideline commentator in the NFL. I wanted to do all of that, but I was told in 1987, I was a girl. I could not do that. I wanted to practice in the area of sport and entertainment law. Specifically, I want to be an agent. I want to negotiate contracts. I want to represent athletes. I've always wanted to do that. Never thought it was a possibility.
And then, I became a single mom, raised a son with special needs. And then I started dating my now husband. And he's like, "Why don't you do it?" And it was that, why don't I? And so I started looking around, and Concordia was actually the last one looked at, and it was like, wow, they have this adult accelerated online program. I can make this fit into my life.
Reaching out, everyone at Concordia has been fabulous. You reach out to… They want you to succeed. And then just the discussion boards, the projects have all been great. They really get you thinking outside the box. The online experience is really good. It's been great. And the sports management program has really given me a lot of different options to where I can go with it.
Oh, it's going to really help me. But there's so many things out fall within that sport management title, the fundraising, the marketing, the planning and managing the sport facility, the risk assessment, the biomechanics, the walking around looking at all the facilities. To me, it's important because I want to be hands on. I don't want to farm out the negotiations, the contracts. Those connections to me have been invaluable.
Do it. Do it. If you have anything inside you, anything is pulling you towards getting your education, it is so valuable. Especially the sports management program, pullup what the core classes are. You can look right online, on Concordia's website. It was very empowering to find Concordia and this online program that said, "You can do this, and it can work in your life."
Curriculum
The bachelor's in sport management provides a liberal arts perspective through the General Education core, plus 44 credit hours in the major. You'll study core concepts in business, kinesiology, and sport theory.
Curriculum
Strategically combine sport theory and business concepts to successfully manage a sports team or facility.
Use various research methods to explore principles and concepts in kinesiology and allied health.
Address legal issues in the sport and recreation environment through effective risk management.
Admissions Requirements
To apply for the B.A. in Sport Management online from Concordia University, St. Paul, you'll need:
Completed online application
Submit official transcripts from your previous regionally accredited institution(s) with a minimum cumulative GPA of 2.0 based on a 4.0 system.

If you have attended a MNSCU college or university we also ask that you provide an official accompanying DARS or MnTC goal area worksheet. CSP Global accepts completed goal areas.
Transfer students with fewer than 20 college credits completed will also need to submit an official high school transcript and essay.

Additional Requirements

Access to a computer that meets CSP Global's technology requirements.
Students who do not meet initial admissions criteria may be asked to complete the academic success essay and/or provide additional documentation.
Read More About Admissions Requirements
Tuition Details
The sport management degree online program from CSP Global costs $420 per credit hour. You can transfer a maximum of 90 credit hours to get your total tuition down to $12,600. Convenient payment options and $2,000 partnership scholarships are also available to make your education even more affordable.
You'll have support from expert faculty members at CSP Global, who will be there to answer your questions and guide you throughout your sport management degree online program. It's yet another way that the online format mimics the experience of studying on campus.
Online programs from Concordia University, St. Paul are designed for your busy lifestyle. You can study at your convenience while taking advantage of our asynchronous programs, designed for your busy lifestyle. With our flexible cohort framework, you'll get to know your peers and faculty while engaging in unique assignments and activities. Explore the various ways that you will receive support through every stage of the online learning experience and discover tips about how to maximize your resources.
Online Experience
In addition to financing your online education with federal student aid and private loans, CSP offers online students a tuition discount (this limits eligibility for institutional scholarships). Transfer students could receive $2,000 or more through transfer partnerships and transfer student awards. CSP is also a Military Friendly® institution. An enrollment counselor and tuition planner will help you apply for financial aid.
Tuition & Aid
Frequently Asked Questions
Are you interested in one of CSP Global's programs? Get answers to the most frequently asked questions about time to completion, accreditation, tuition and fees, admissions, and more. If applicable, you can also learn more about licensure, concentrations, or specializations offered in the program. Get more information about any online program or contact an enrollment counselor at (855) 641-2525 with further questions.
Yes, you can transfer up to 90 credit hours from a regionally accredited institution toward this degree program. Our Transfer Specialists will guide you through the process.
This program is offered fully online from CSP Global.
Without transfer credits, completing 120 credit hours at $420 per credit hour totals $50,400. However, with the maximum amount of transfer credits (90), your total tuition could be as low as $12,600 before scholarships and financial aid.
The B.A. in Sport Management includes 45 credit hours plus general education requirements.
In short, you must complete the online application, submit official transcripts, and write a brief personal essay. See the Admission Requirements page for more information.
No, this degree program does not follow a cohort model.
Visit our FAQ page